First of all I just want to say a huge THANK YOU to every bodies lovely messages this week re my job interview and graduation, they really made me smile!
So who watched the London Marathon on the telly today? I did and my gosh did it give me one massive dose of inspiration. Those runners have such incredible power and are completely amazing they make me feel really humble. Anyway, it's made me want to take my running more seriously so I've signed up for a 10K Race for Life on July 9th in London. You can sponsor me
here
if you so desire. I can't even run 5K yet but I get better every week so with a bit of hard work and motivation I'm sure I'll be ok... fingers crossed! I'm really contemplating signing up for the
Nike+ half marathon
in London on September 25th as it'll be the perfect stepping stone for doing the London Marathon in 2012 but we shall have to see. Next year the Olympics are coming to London so if I was ever going to run the London Marathon, 2012 would be an amazing year to do it.
Enough talk of running, today was lovely and sunny so I decided to get my legs out and dress for the weather. I didn't even go anywhere (except for my morning run... last reference) but that didn't stop me tottering around the garden in my ancient wedges.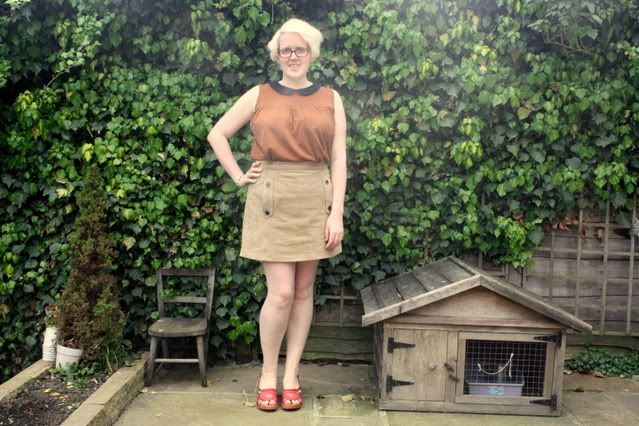 Top and skirt from Topshop
Wedges from Roxy

Tonight I'm off to the Royal Albert Hall with my parents to see some random musical event dedicated to the Royal Wedding. It's not really my thing but they have a spare ticket and are forcing me to go! Saying that, the location is fabulous so at least I can take some nice pictures. Might have to put tights on though because the sun has gone away.
My
giveaway
ends at midnight so
enter now
x
Follow with
Twitter
Facebook
Bloglovin