I'm really loving denim at the minute, like far too much! I bought a second shirt because a. it was only 9 quid and b. because I love denim shirts. I've actually seen a third one I want but I'm going to restrain myself.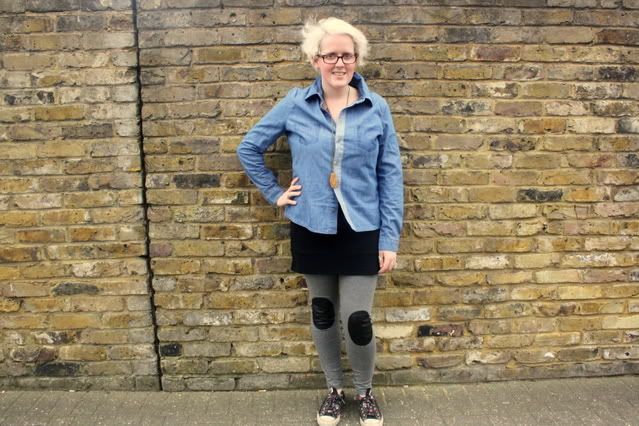 Denim shirt from ASOS
Body con skirt from Topshop
Leggings from H&M
Converse trainers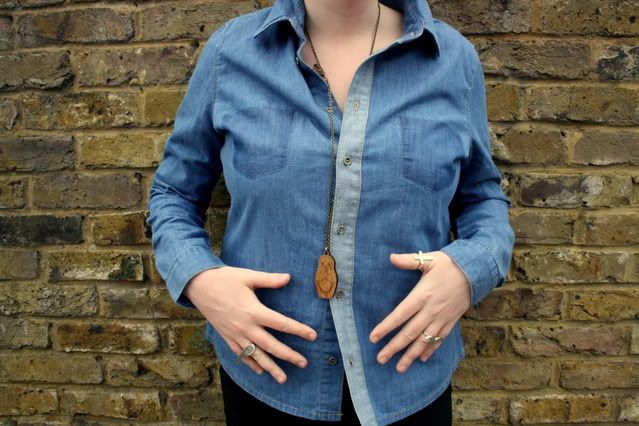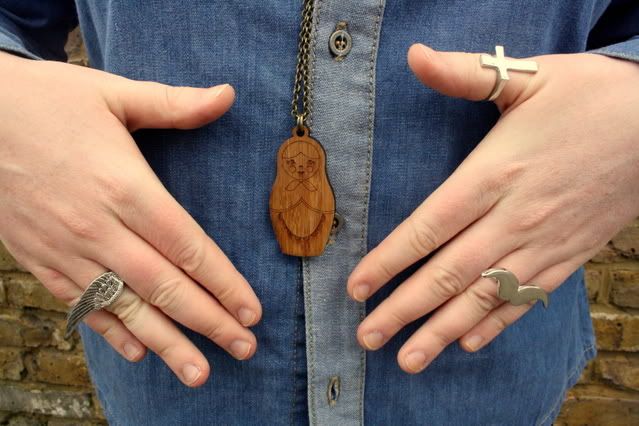 Necklace from Stolen Thunder
Rings from ASOS
I went mad on the rings but I wanted to show off all the funny shapes I have. The moustache one is pretty new and I completely love it. I actually love all 3 of these but the moustache one is perhaps my favourite. Or maybe the angel wing, I'm not sure!

I also wore my Urban Outfitters
quilted jacket
, but you've seen it enough times and are probably sick of it by now. I put this eBay scrabble brooch on it for a bit of variety. I love anything letter related, must be the personal touch with the H or something.
Re.
yesterdays post
about running I did actually sign up for the Nike+ half marathon in the end AND I'm also doing a 5K race in 3 weeks time in preparation for my 10K Race for Life in July. Can't quite believe I signed up for 3 races in the space of an hour but there you go, I must either be totally serious about this running malarkey or just completely mad, you decide...
Any one else into running x
Follow with
Twitter
Facebook
Bloglovin