One of my long lost favourite make up items is this bronzer set from
Too Faced
called The Bronzed and the Beautiful. It consists of three different tones and comes with the brush. If I'm perfectly honest the leopard print swayed my decision whether to purchase it or not but I made the right choice because the blend of brown and pink is really flattering and not too overwhelming.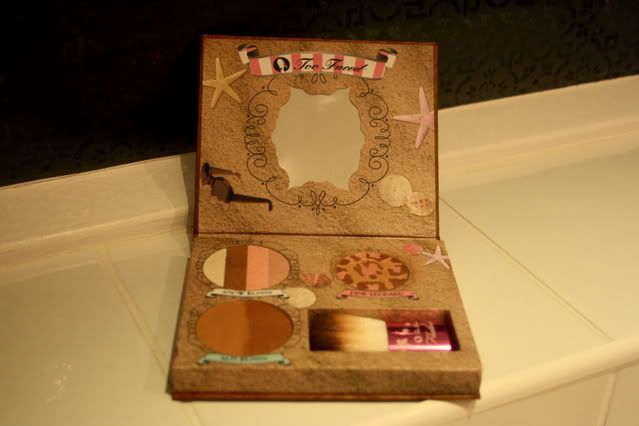 So it looks like you can't actually buy this exact product any more but you can buy the single
pink leopard bronzer
and to be honest it's the best one in the pack anyway. There is a
complexion perfection leopard love kit
available but I'm not too sure what the other shades are like. Or if you're a bit scared about the pink part you can just stick with the
peach leopard brightening bronzer
, which looks like a nice shade.
Do you prefer bronzer or blush x
Follow with
Twitter
Facebook
Bloglovin