So after my MSc graduation on Wednesday, my family and I headed to the Kings Road for dinner at
Chutney Mary
i.e. the most delicious Indian food in London probably!! I changed out of my '
gown
' into something a little more breathable for dinner and also jumped at the chance to wear the wooden clogs I'd bought in Malaysia. My dress is an old favourite complete with a big old bow on the front!
Dress from random shop in Derby
Lace jacket from H&M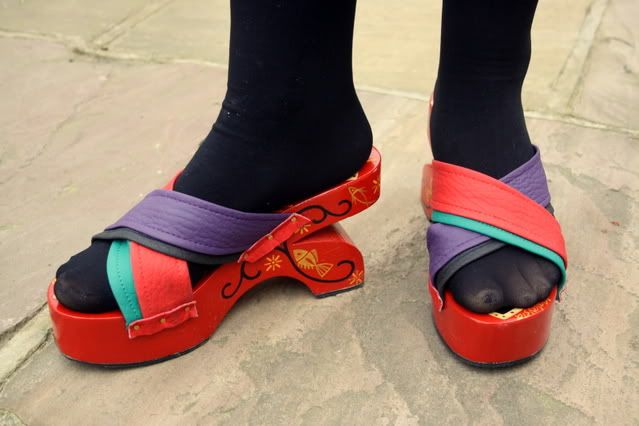 Handmade clogs from Kuala Lumpur, Malaysia
The restaurant was fab and the food was totally delicious. We had the tasting menu which meant we got to try lots of different things. We had 3 starters and 4 mini curries for main course plus any choice of dessert. By the end we were completely stuffed!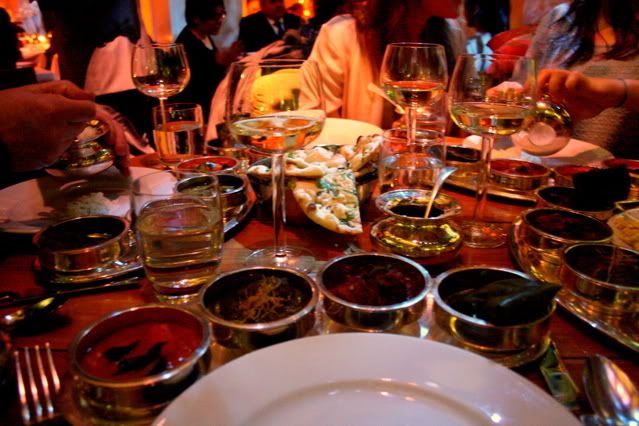 The restaurant itself was gorgeous, there was a massive tree in the middle with a canopy over the ceiling making it feel like you were outside.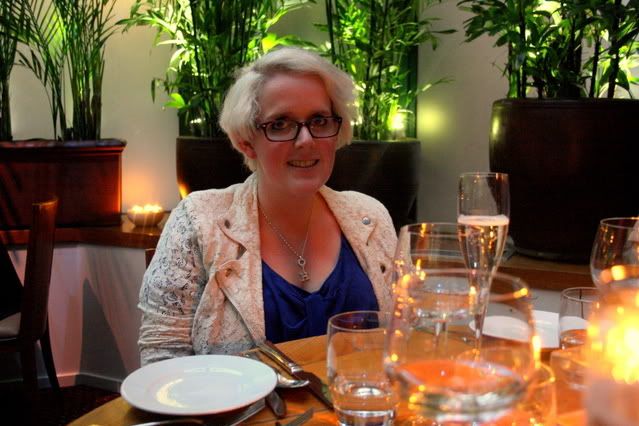 The evening was lovely and I would definitely recommend paying the place a visit. It's right a the start of the Kings Road so if you're a south of the river gal like myself it really isn't too far to go. Up until a few years ago I really didn't like Indian food because I found all the species quite over powering but now I love it. However, if you aren't a fan of spice the chefs are really willing to tune it down for you. My little sister H hates anything spicy so they even swapped some of the hotter curries for milder ones. Do you like Indian?
My
200 followers giveaway
ends on Sunday so enter before it's too late x
Follow with
Twitter
Facebook
Bloglovin