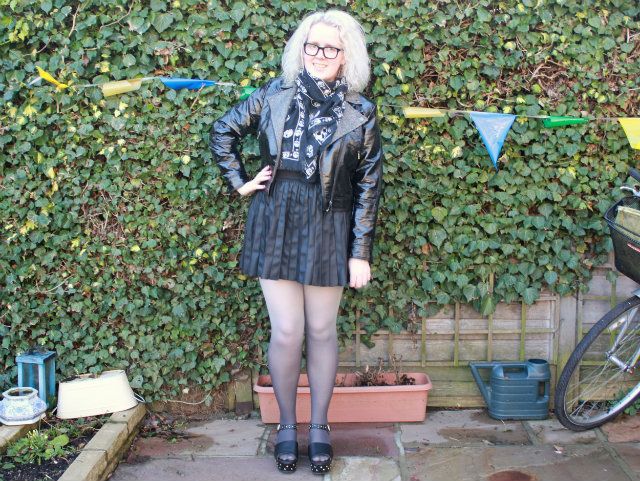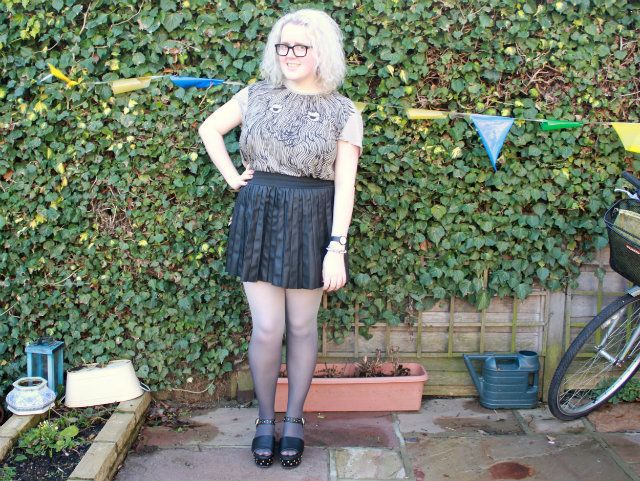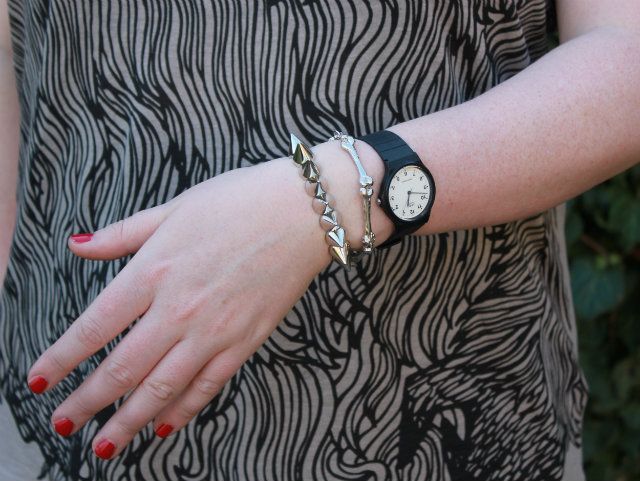 Jacket -
H&M
There's two things I want to talk about today; the fact I did a bad thing and bought this Mulberry tshirt after saying I had bought enough Mulberry in the last few weeks and how awesome my new ombre tights are!
I do love the ombre trend, I've got a few ombre tops and I quite fancy a pair of ombre jeans. I'd seen various people in London wearing ombre tights and I had no idea where they were from and after a little internet searching I only found stupidly expensive pairs on etsy. I was having no luck with the high street stores until I discovered this Jonathon Aston pair on
My Tights
for the grand sum of £12. They also have a pair in pink/purple which I am very tempted to get but for now I thought the grey tones where much more versatile. Now, these tights are on the thin side and I'm a little worried I might ladder them but until that happens I absolutely adore them. The white to grey fade is perfect, it's not too OTT which means I can wear them without being worried that people will stare at my legs. That's the seem you can see in the picture of my legs and not a ladder as I originally thought once I'd put them on...
The second discussion topic is my awesome tshirt
I mentioned last week
. I'd seen this in the Net-a-Porter sale for 50% off and after resisting for a few days I knew it was too good an offer to pass up. As I said before I absolutely loved the Where The Wild Things AW12/13 collection from Mulberry. This is probably one of the most comfiest and best quality tshirts I've ever owned and I will definitely be keeping my eye for future Mulberry bargains in the sale!
Would you wear ombre tights x