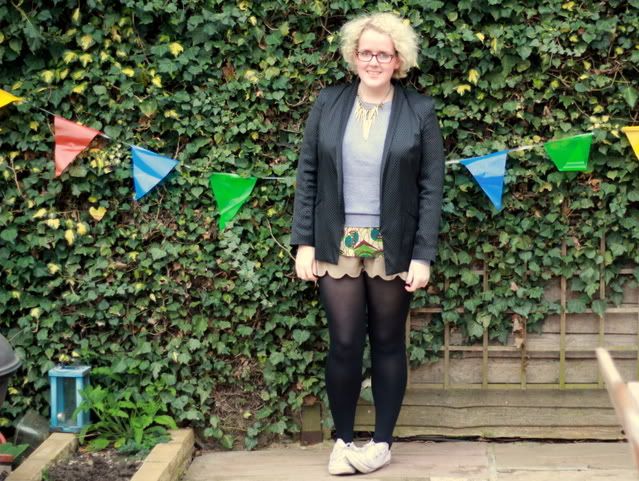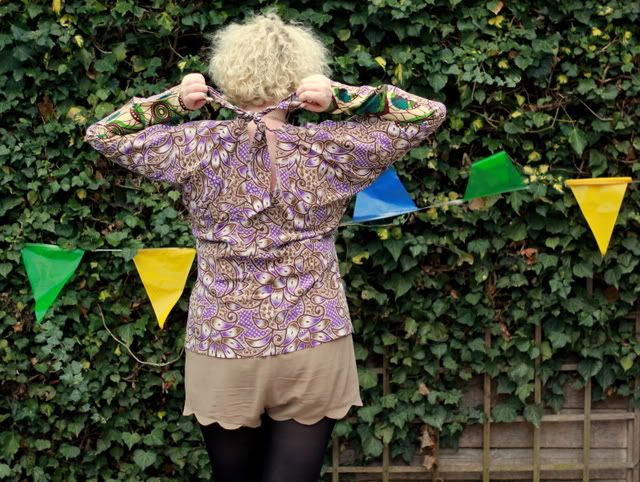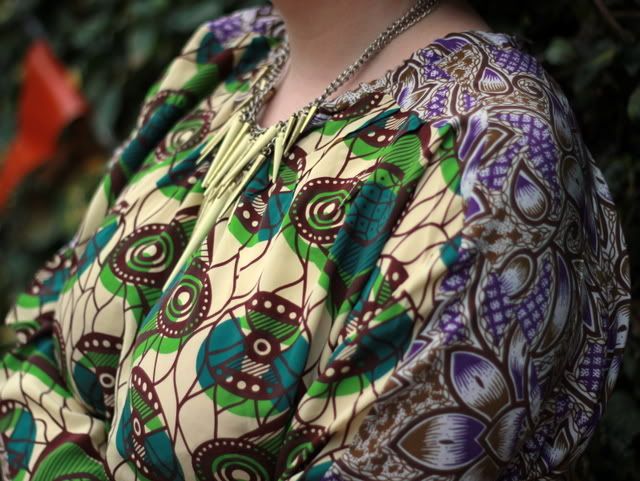 Blouse from Marni x H&M
Shorts from Topshop Unique
Blazer from Topshop
Jumper from American Apparel
Spike necklace from Topshop
I loved the Marni x H&M collection as soon as I saw those colourful summer prints all those months ago. I knew that I wanted a few key items from the collaboration and after some frantic website refreshing I managed to nab 3 lovely things. I actually wanted the shift dress version of this blouse but alas it sold out in my size. When I saw that the blouse had exactly the same print as my coveted dress I snapped it up instead and I don't regret it! Not only is the blouse a nice soft and silky material that is easy to wear during the heat, the double sided print is divine. I love the wow factor, the different print on either side style is something you don't see that often. Also, the knot at the back is adjustable so you can play around with the neckline whilst the extra material adds a little back detail which is always a lovely touch.
I wore this outfit to the Aussie catwalk event a few weekends ago. The lovely
Lily
invited me as her plus and not only did I get to hang out with some of my blogging favourites but I thoroughly enjoyed FROW at the catwalk! After the event I met my parents for afternoon tea at the
Wolseley
which was heavenly! I noticed the other day that many of the pieces from the Marni x H&M collection are still available online so I'm keeping my eye out for the dress I originally wanted. I think it'll look gorgeous when I got to Marrakesh in September.
Did you buy anything from this collaboration x
Follow with
Twitter
Tumblr