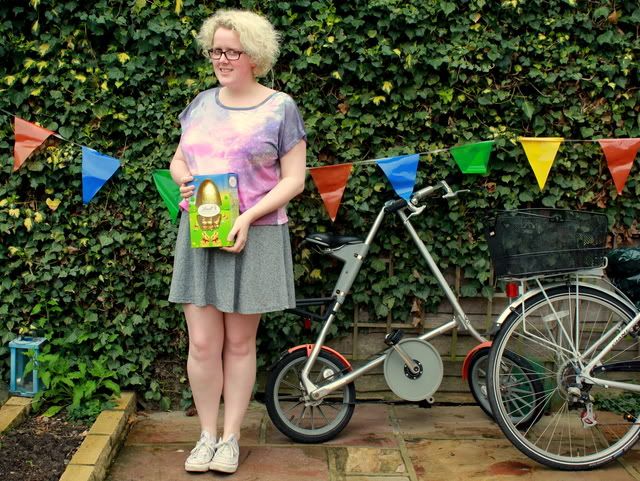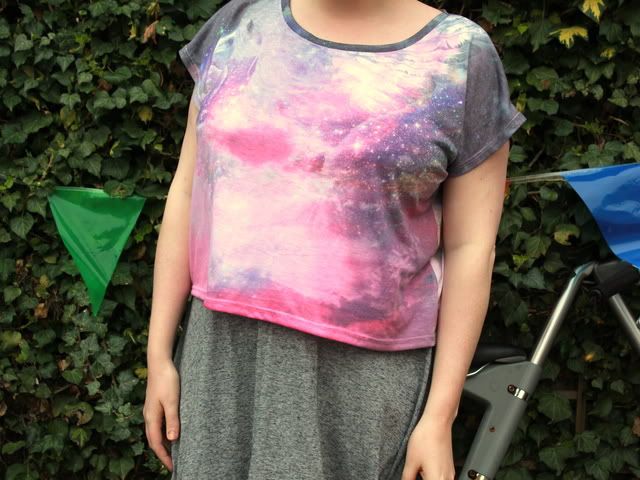 Galaxy print top from Topshop
Skater skirt from Topshop
I'm back, did you miss me? I haven't been blogging over the last month for a few reason, 1. I've been super busy being social and all that, with spring time in full bloom there's a lot of exciting stuff going on in London. 2. I've spent most of my last 4 weekends taking part in
The Fabergé Big Egg Hunt
around London. Collecting eggs from all over the city to raise money for charity. It's been exhausting but good fun and I'll update you with some pictures soon. And reason 3 is the most tragic of them all. I've been completely addicted/infatuated/obsessed with
H
o
u
s
e
but now my evening marathons of watching the fine man are over normal business can resume once again.
This is what I wore yesterday on Easter Sunday, complete with Lindt Easter egg and all. I had a nice relaxing day at home followed by a delicious Sunday roast. In the evening my little sister H and I went to see
Headhunters
which was brilliant and I definitely recommend you go see it if you like crime thrillers. Last weekend I also saw
The Hunger Games
which was equally good.
Hope you had a chocolate filled Easter x
Follow with
Twitter
Tumblr