Not feeling depressed in case you were wondering but embracing the colour instead. I couldn't resist buying this dress; the colour is lush and the lace is lovely plus it's really comfortable. The dress is pretty short though and I'm not even that tall but I'm not complaining, I like my skirts on the short side.
Dress
from Topshop
Vintage jacket from eBay
Loafers
from ASOS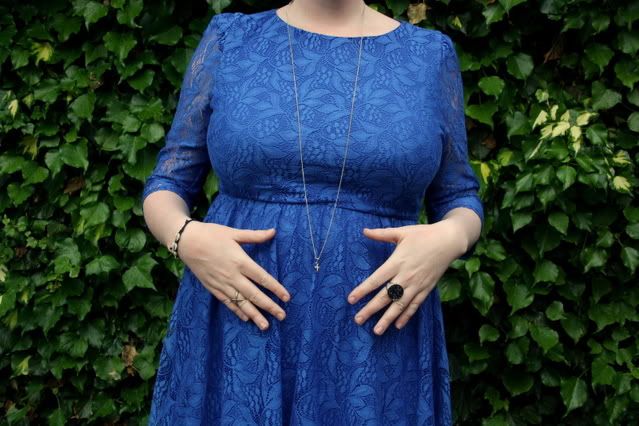 Necklace
from ASOS
Rings
from ASOS and Topshop
I wore this yesterday on one of my many London adventures. I went over to Hoxton to see the
Friedrich Kunath exhibition
at the
White Cube Gallery
. Below was my favourite painting from the exhibition, I love the use of colour. You know when you stand in front of a picture in a gallery and you can see your reflection on the picture? Well your shadow completes the headless man in the middle of this picture thus us the onlooker completes the painting. I like that.
Almost Summer: Source
I stopped for a cheeky but delicious brownie in the
Hoxton Square Bar and Kitchen
before heading over to the gallery's second site in Piccadilly to visit the
Georg Baselitz exhibition
.
This
was my favourite image but I can't find a big enough picture to put on here so a link will have to suffice. One of the interesting things about this collection were how the paintings were all displayed upside down.
Fortuna: Source - Source
Despite the terrible rain I had a lovely day out visiting some new places. I popped into
Fortnum and Mason
on the way home to pick up some marmalade for Dad, cranberry sauce for Mum and a bottle of
Fluff
for little sister H and I.
Don't forget to check out my
eBay store
x
Follow with
Twitter
Tumblr
Bloglovin