I've had a quite good weekend in London with trips all over the place, hanging out with friends and celebrating the annual
Oxford and Cambridge Boat Race
in good old Putney. On Friday I spent the day exploring the many delights of the South Bank including several galleries and 10 seconds of Saturday afternoon was spent observing the Boat Race and having a BBQ afterwards. Today I headed back to the South Bank to visit the
Pick Me Up
contemporary graphic art fair at Somerset House before it closed for the year. Over the weekend I also took a couple of secret street style photos including Boat Race day snobbery.
Working the colour popping trend down to a tee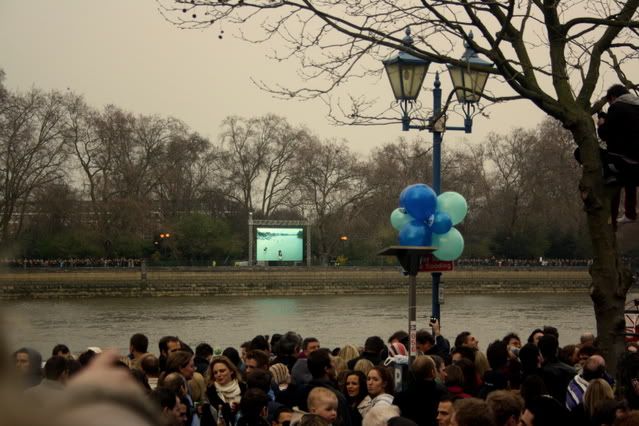 Boat Race day in Putney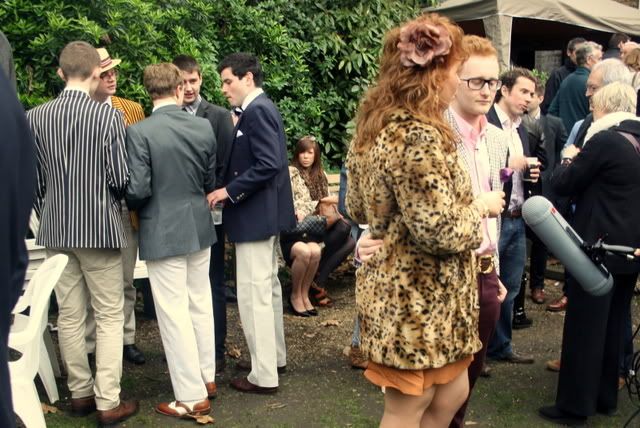 Fashion forward of plain pretentious? You decide!
A while back I mentioned how I was after a high waisted black A line skirt and yesterday I found just that in my local Topshop Sale. I didn't have leather in mind when I was dreaming my perfect choice but this one ticks all the boxes and at only £20 how could I say no, plus it is real leather.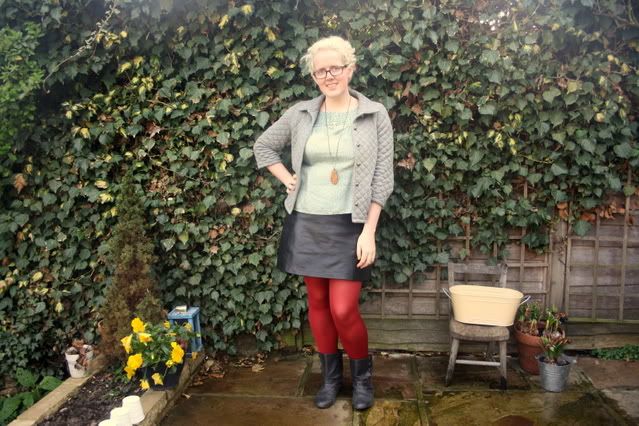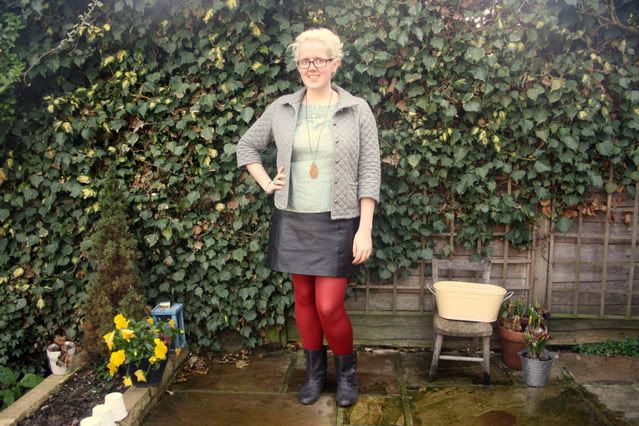 Leather skirt from Topshop
Floral top from River Island
Quilted jacket from Urban Outfitters
Ankle boots from Schuh
Necklace from Stolen Thunder
Ring from a random shop in Derby

Amongst a sea of Barbour jackets during Boat Race weekend this quilted one makes me look a bit like one of the
rah
girls but I assure you I'm not. My leopard print nails inspired by
Gem
probably make me look less Sloane and more Shoreditch. I love them and will be trying them out again with different colours and also some dalmatian print once I score some white varnish.
Nails - Barry M yellow & 17 tropical island

Anyway, must dash now and start week 2 of my couch to 5K programme. The running is going well but some times I get that too lazy feeling so I really have to push myself. While I'm running why don't you enter my 200 followers giveaway
over here
.
Losing an hour this morning sucks FYI x

Follow with
Twitter
Facebook
Bloglovin