So this is my first ever giveaway and I'm really excited about it because the prize is so great and pretty that I want to keep it for myself! I was meant to do a giveaway when I reached 100 followers but time went by and now I'm celebrating 200. So this is really to thank all of you guys who have stuck by me and continue to read all my rambles, I really appreciate it. I wanted to find a prize that was inspired by my blog and I think I did a pretty good job.
So here is what I'm offering the lucky winner...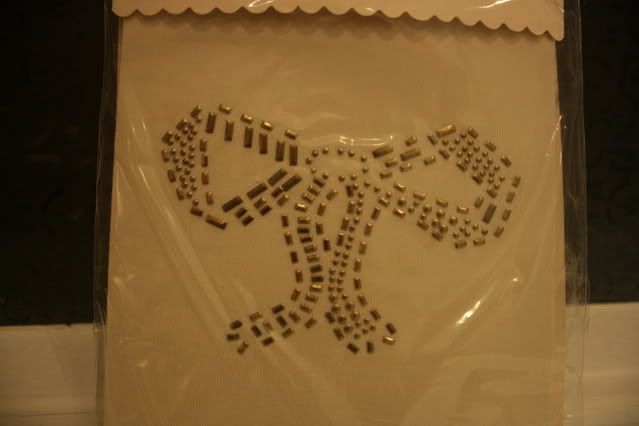 A pair of
white Bebaroque tights with gold BOWS
on the ankles! Awesome aren't they? Imagine wearing these over the summer with pretty dresses and pumps. Due to my love of all things bow related as well as funky tights I thought this was the perfect prize.
Bebaroque
make luxury tights, I have a few pairs and they are extremely good quality and fit sizes 6-18.
To enter the giveaway this is what you have to do:
1. You must be a follower of my blog via gooogle connect and leave a comment on this post with your email address
2. For an extra entry feel free to tweet
@hansyhobs is having an awesome giveaway with a pair of Bebaroque tights up for grabs over at
http://tinyurl.com/62wnsu3
and write that you tweeted in the comment
I will be checking so no cheating please. The giveaway is open for all readers until
Sunday 17th April
and I will choose a winner with radom.org.
Good luck everyone x