Loads of the blogs I follow have been promoting this
Aussie competition
to become part of the angels team and considering I'm a big fan of their products I thought I'd enter. I have to write a post on how I'd lighten up my life this spring so here goes.
I believe that by improving little aspects of my mind, body and soul I can definitely make my life a lighter and happier place this spring.
First of all,
mind
! Since the weather is getting nicer by the day I want to explore more of the culture London has to offer. Yes, I know I'm often frequenting the
V&A
which is a lovely museum but I want to visit galleries and exhibitions I've never been too before in order to broaden my horizons a bit. I also want to discover all those little venues in the deepest, darkest depths of London and enjoy new art and music.
Body
is a really important one to me as I've been trying to loose weight at the minute. Thanks to an excellent post by
Helen
, today I started running and making a concious effort to get fit and healthy. My first run was hard work but afterwards I felt really good about myself so I'll definitely be sticking to it. I'm following the
couch to 5K plan
and by the summer I hope to fit enough to participate in a charity run.
I also want to make myself and
soul
a happier place by spending more time pampering myself. I don't mean by going on a massive shopping spree but instead taking time to relax by having long baths, not rushing around trying to pick an outfit and enjoying a bit of piece and quiet where I can enthral myself into a good book and not just flick through glossy magazines.
With a few other things thrown in such as great company from amazing friends, a big old smile on your face and a spring in your step you (and I) can definitely have a lighter spring. You can also enjoy some pictures of me smiling like a loon and trying to look half decent whilst jumping. I feel lighter all ready =)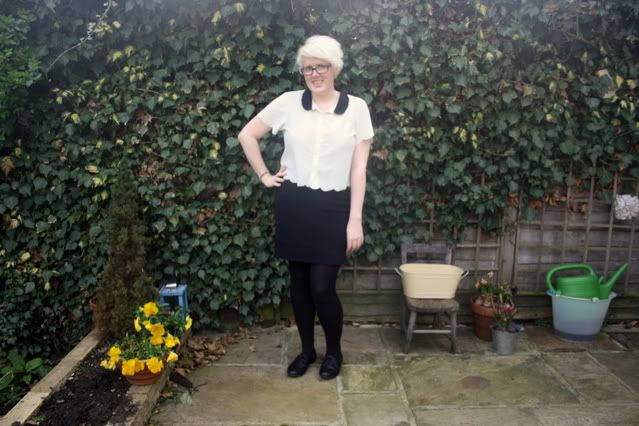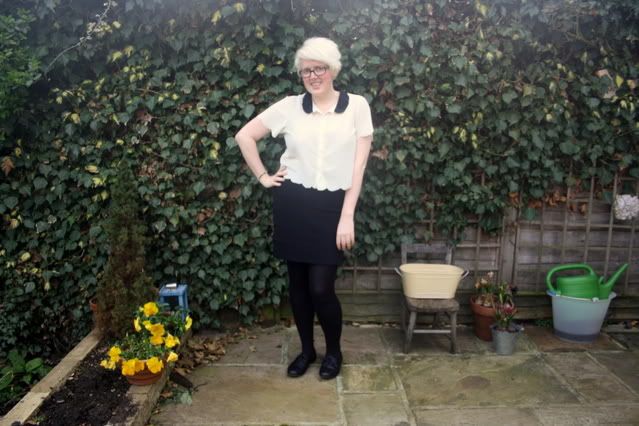 Top and skirt from Topshop
Brogues from Primark