Yesterday I wore an outfit that could easily be described as farmer chic. Think green jacket, denim and knit jumper. I love a good texture and this outfit is packed with quilt and bobbles, what's not to love?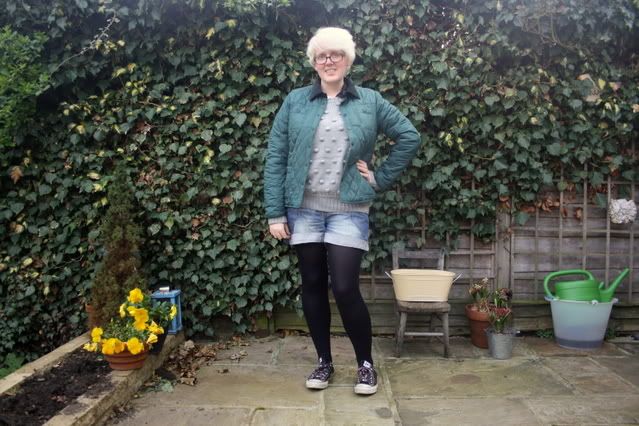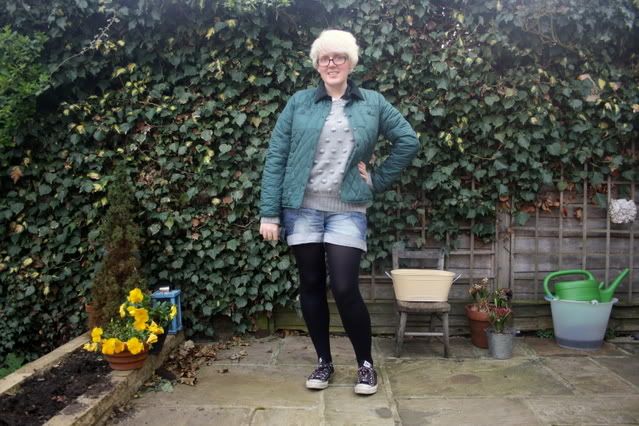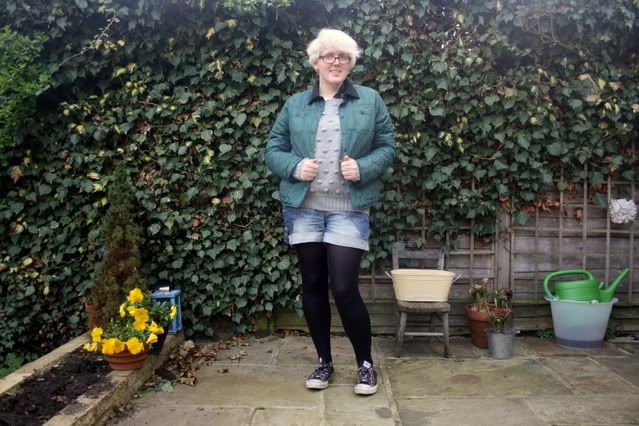 Quilted jacket from River Island
Bobble jumper from ASOS
Denim shorts from Topshops
Trainers from Converse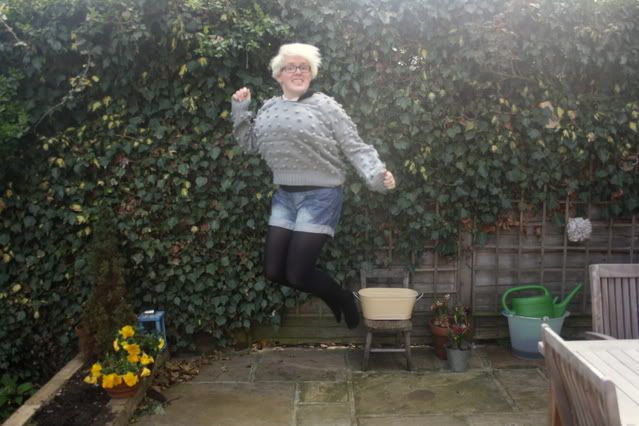 Sometime I have massive shoe dilemma hence the Converse. These shoes (with their pink, skull and cross bone laces) remind me of my grungy youth and even thought they're totally a mess I still love the regardless. I personally think it's great fun to add a grungy mashed up shoe to an outfit to make it all that more casual.

Shoe wise my eternal search continues for the perfect biker boot, moccasin and flatform haha I hate that word. I don't really do 'nice shoes', I like them clumpy and funny. Pumps are pretty but I get really cold feet so prefer something with a bit more material on it. Socks and wedge sandals are a love of mine but when I'm working I can't be dealing with heels, hence the flatform seach!!

I'm actually thinking of selling some barely worn size 7 shoes, would you guys be interested in them?

Swedish Hasbeens x H&M come out sooooon x