Bows and Peter Pan collars are 2 things I'm never going to tire off. I have so many Peter Pan collar tops now it's a little ridiculous but I love them so who cares. I also love camel and even though I'm raving about bright colours for summer a little blandness never hurt.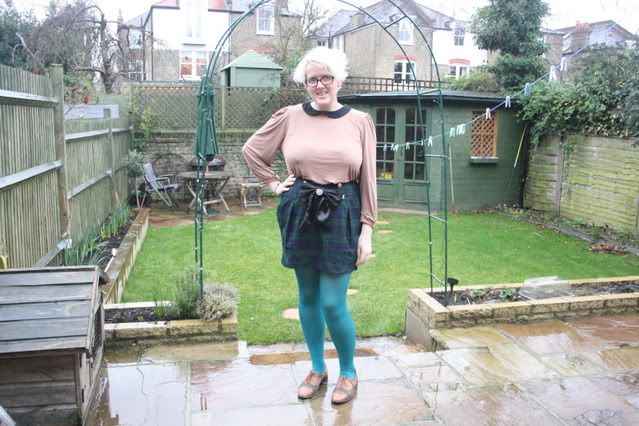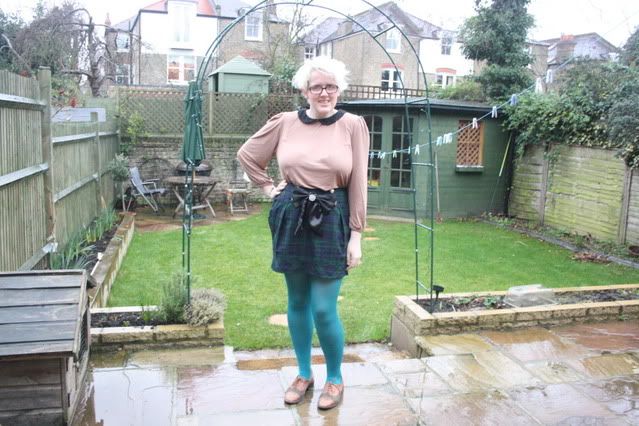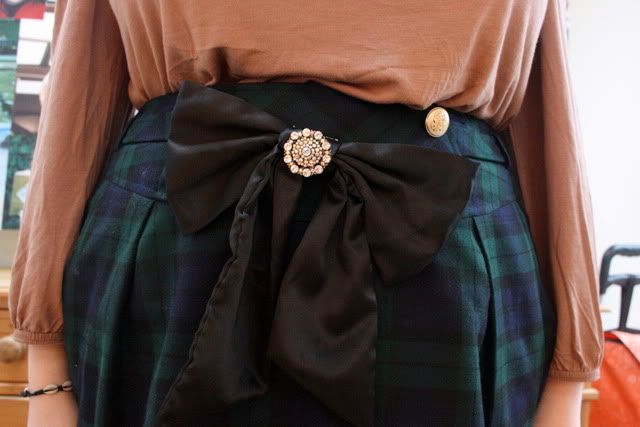 Top from ASOS
Skirt from Dunnes
Brogues from Office
Bow from Mary's Living and Giving shop

I bought this bow a few weeks ago when I visited
Primrose Hill
and I love attaching it to items of clothing to add a little detail. Big bows like this don't really look that great when I pin them to my tops so I chose my skirt instead, plus it wont get messed up from my across the body bag straps. I love my bright tights and it's definitely a nice change from black leggings.
I've only got 1 more day at work before I have over a week off for London Fashion Week and a family skiing holiday in France, I'm very excited!
Love the new
Gaga
song x