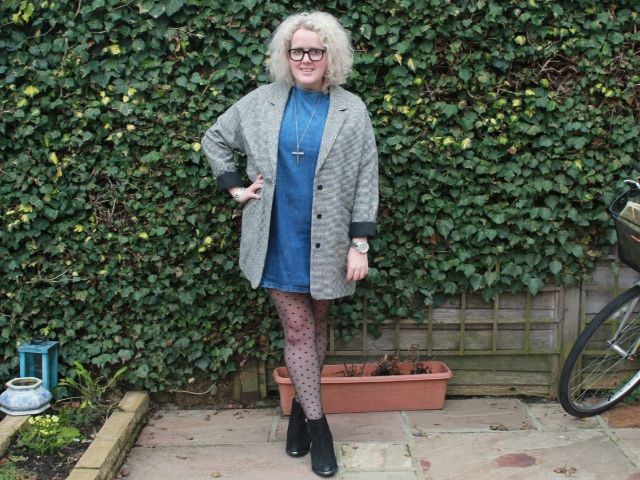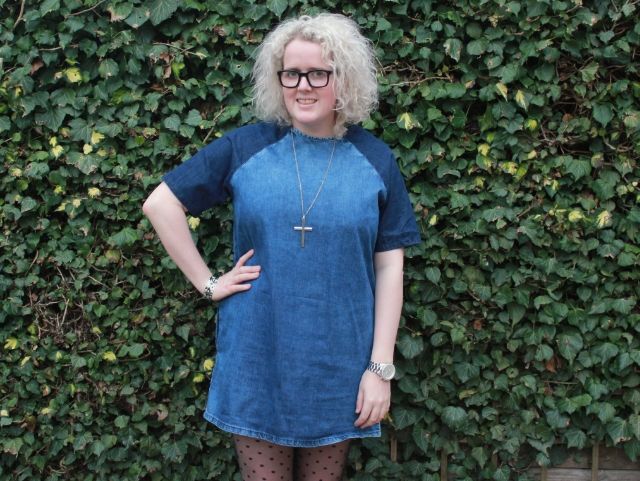 Skull cuff - Alexander McQueen
Obviously I wore this before the temperature plummeted and I'm currently snuggled up in multiple jumpers. I hope the weather picks up again soon because I want to get more use out of this Grandpa jacket, I love the oversized style and masculine shape plus the pockets are huge! I picked it up at the same time as this dress now I think about it, I do love myself a denim dress as you can probably tell. There's something about denim that's so easy to style and comfortable to wear whether it's to work, out shopping or going for dinner, so many different ways to dress it up or down.
Have I shown you my Alexander McQueen cuff yet? I bought it from Selfridges a couple of months ago and can't bare to take it off, monochrome and skulls i.e. my perfect accessory. I've wanted one of these for a very long time so after a successful stint on eBay I made the plunge and boy am I glad because it goes with everything. It goes nicely with an assortment of silver jewellery including my much loved watch and silver tipped fashion week boots. These boots aren't too high so they're nice and easy to walk in and the little silver tips is just the perfect amount of detailing.
I'm currently packing for my 2.5 weeks trip to Norway, I go on Saturday and still have lots to sort out but I'll get there eventually with the organisation. I'm packing jumpers and heat tech galore. I will be looking far from stylish on the trip because staying warm is crucial, it's going to be chilly over there.
How are you keeping warm x