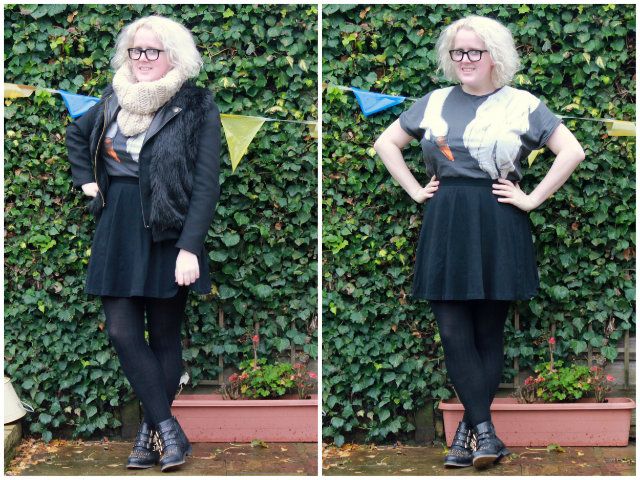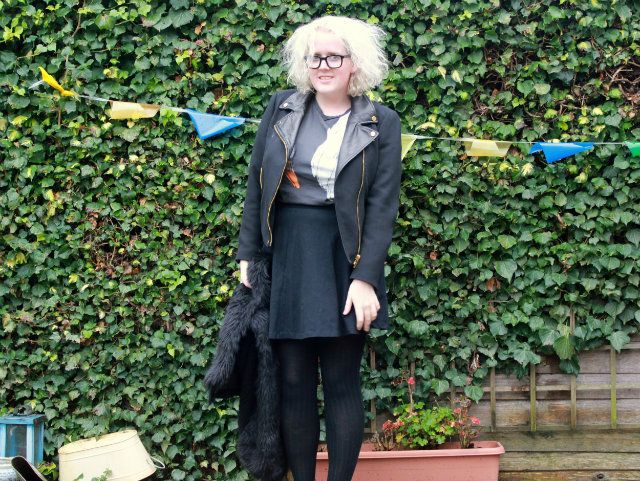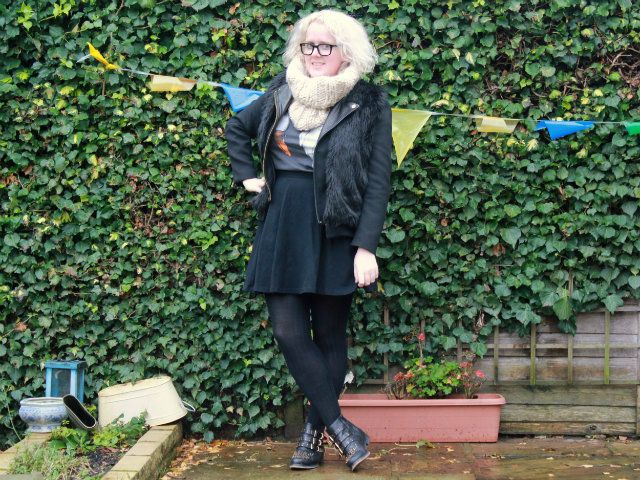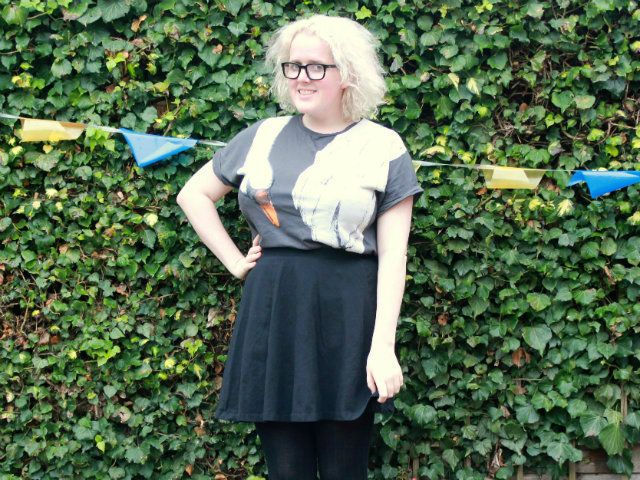 A good quality biker jacket is something I've been hunting down for a very long time and I think I may have finally found it. When I saw this beauty in Zara it was love at first sight, the mix of fabrics and chunky gold hardware won me over instantly and I knew I had to purchase it right there.When I was been thinking about my perfect biker I did imagine it would be leather and alas this isn't but the shape and style are still perfection. I'll probably buy a leather alternative at some stage but this will do me happily until then. I've been wearing it over dresses and tops galore and have even paired it with my faux fur gillet for an extra layer of warmth. How cute is this top as well, the swan wraps all they way around the neck and it sort of remind me of that crazy
swan dress
Bjork wore once upon a time. I do like myself an animal print!
Today I took part in the
MoRunning
5K race in Battersea Park and was super thrilled to get a new PB. I've been chasing a sub 30mins 5K ever since I started running last year but because I'm rubbish and slow it took ages. Now I feel I'm actually getting somewhere and can see improvements so all is good on that front. I also went to the British Museum to check out the
Shakespeare exhibition
which was OK, nothing amazing. I went to
Burger Breakout
for dinner which was fantastic but I'll do a proper review on that this week. I'm starting to get really excited for Christmas now and have enjoyed seeing the Oxford Streets lights and all the adverts on the TV, I love this time of year!
Are
you feeling festive yet x
Follow with
Twitter
Tumblr