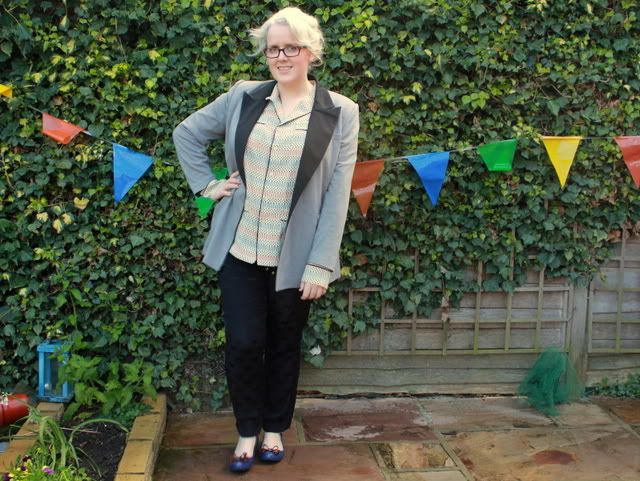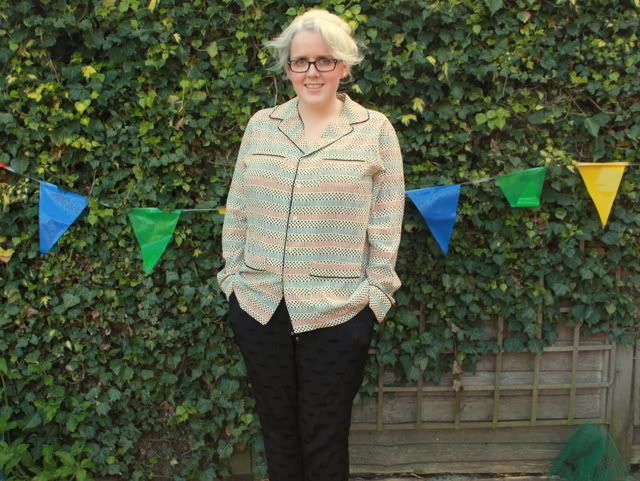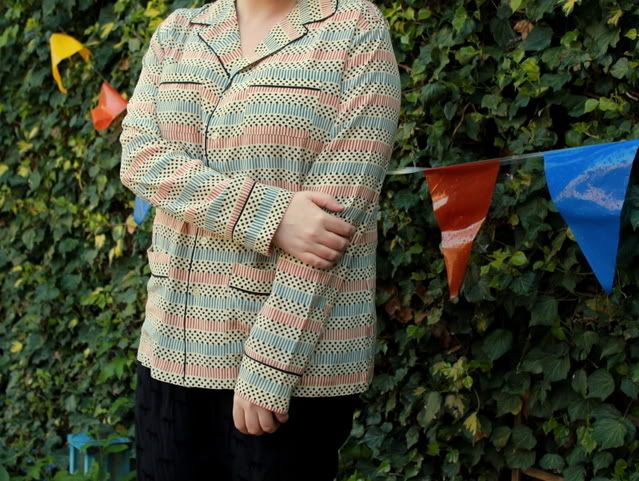 PJ style shirt from Marni x H&M
Vivienne Westood jelly pumps c/o Sarenza
This silk PJ shirt is the second item from my Marni x H&M haul and I absolutely adore it. The shirt is made from a gorgeous heavy silk and I love the masculine style. The pattern is pretty without being overly girly and I love the pockets. The pajama trend can be hard to wear so to stop looking like I'd rolled out of bed I wore it with a blazer and pretty shoes. Slipper style shoes should be avoided at all costs when wearing this shirt! Have you seen the panthers on these trousers, I LOVE THEM! If you now me, you'll know I love comedy clothing and these trousers are a new edition to my collection. The fact they're black makes them pretty easy to wear as the panther print is fairly subtle! I like the masculine relaxed feel to this outfit, it's not a shape I often wear but I'm enjoying the comfort of it.
Last night I went to see
Bird of a Feather
at Richmond theatre. It was hilarious and just like the old TV show. Tomorrow I'm off to see
Misterman
at the National Theatre which I'm very excited about as I love Cillian Murphy. Together with Monday's bowling trip to the
All Star Lanes
n Brick Lane this week has been very busy indeed.
Would you wear the pyjama trend x
Follow with
Twitter
Tumblr