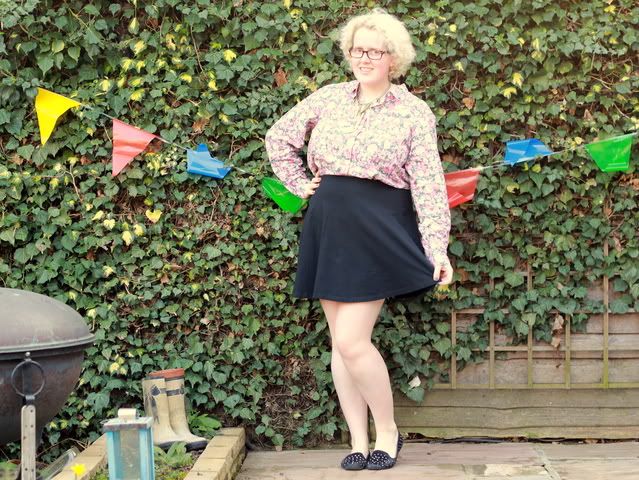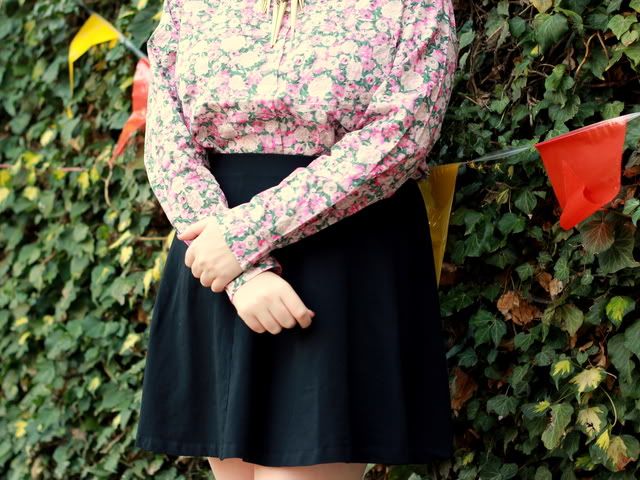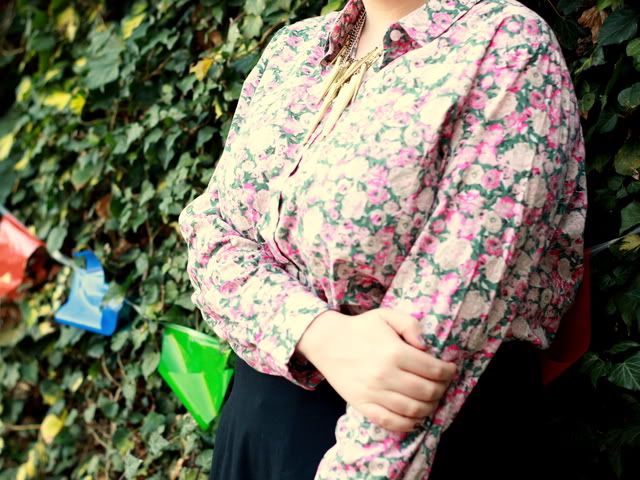 Jacket from River Island
Studded shoes from Topshop
Spike necklace from Topshop
Fish bone bracelet from ASOS
What a glorious weekend, spring is definitely in the air! When it comes to spring dressing I'm pretty predictable, I like floral prints, pretty dresses, denim shorts and casual tshirts. I'm really into shirts at the moment, whether it's plain or patterned and including a nice collar I want it. However, I don't think I've ever owned a floral shirt before so when I saw this in the new Monki store on Carnaby Street last weekend during #ldnlunch shopping with
Lily
and
Maria
I had to have it. The print is so pretty and the fit is relaxed and soft, perfect! The print is quite loud so it's a bit of an eye catcher when walking down your local highstreet therefore I wanted to make the rest of my outfit simple i.e. black skirt and jacket, however once the weather gets warmer I'll be swapping the black for denim shorts and gold sandals.
I've had a fairly relaxed weekend. I went to the Natural History Museum and V&A yesterday to see the
Wildlife Photography
and
Queen Elizabeth II
exhibitions, both were wonderful and because I was in South Ken I treated my self to some Hummingbird Bakery goodies. Today I went for lunch at Wagamamas with K *chicken katsu curry time* and popped into the local shops. I bought some pretty hilarious
panther print trousers from Topshop
I'm looking forward to sharing with you guys.
How do you wear floral shirts x