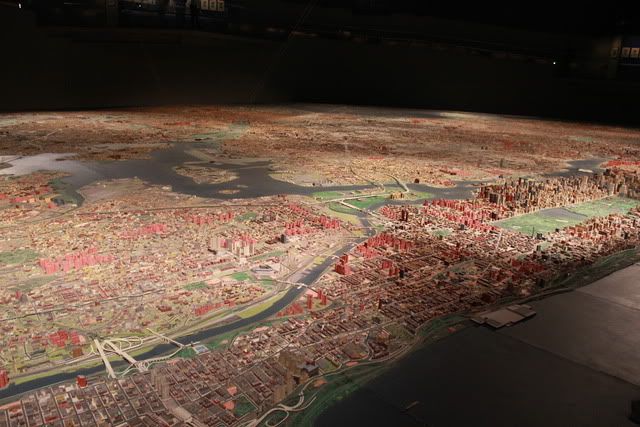 Queens Museum of Art NYC panorama
Manhattan from the Brooklyn Bridge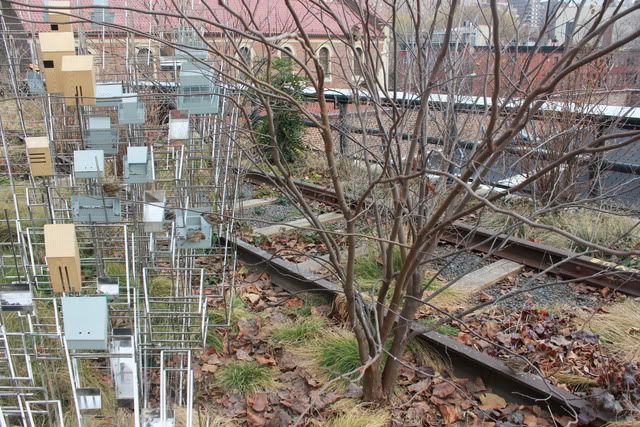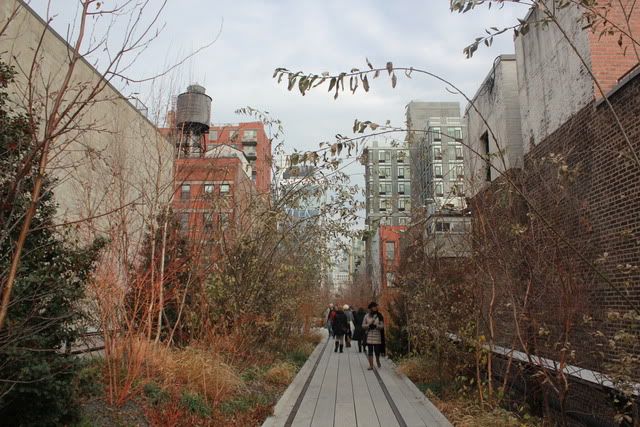 High Line park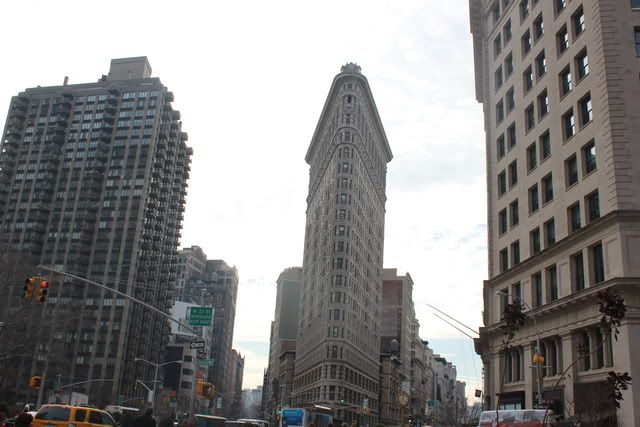 Flatiron Building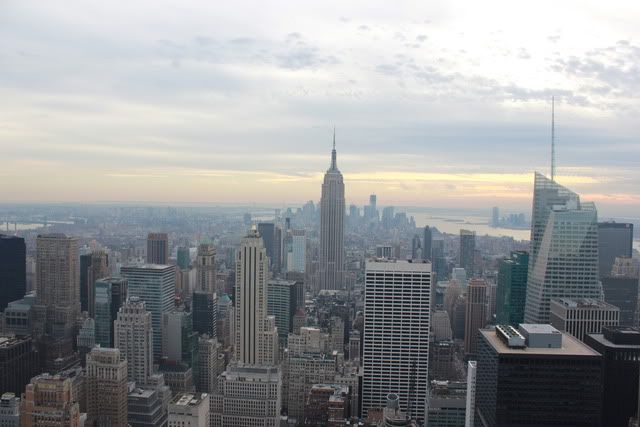 Empire State Building from the Rockefeller Centre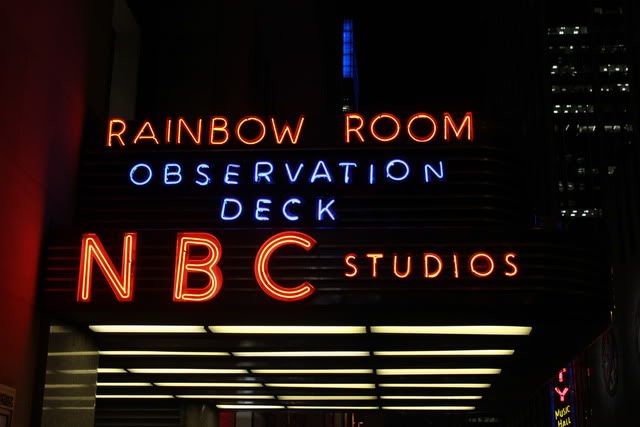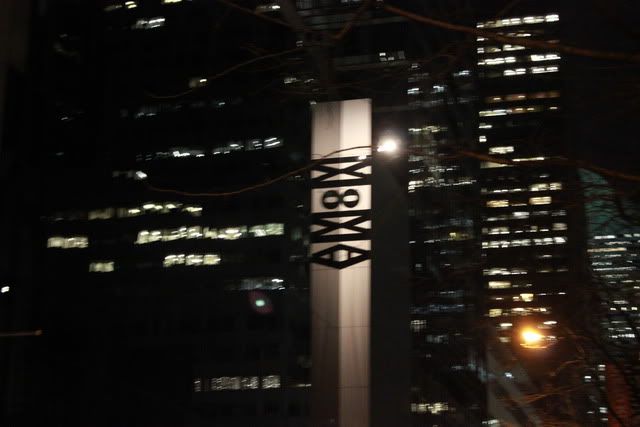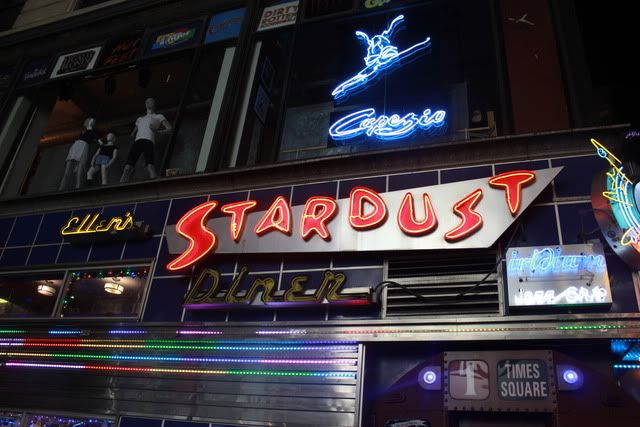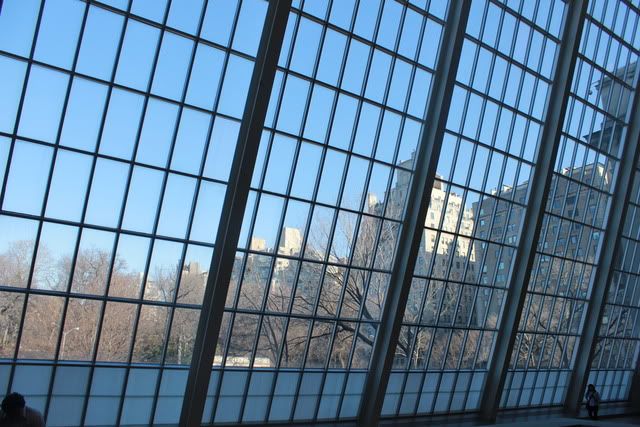 The Met
NYC buildings
5th Avenue
Outside our apartment
Central park
Time for NYC instalment number 2. See here for the
first part
.
On Thursday G celebrated her 25th year of being which meant for a bit of an unusual but equally excellent day. We went out for breakfast to the fancy
Sarabeth's
were the omelettes must have contained about 8 eggs; they were delicious but huge! After brunch we took a long subway ride to Queens to visit the
Queens Museum of Art
were the most incredible
panorama
of New York City resides. The panorama was like nothing I have ever seen before, a to-scale model of the entire 5 boroughs beautifully made and exquisitely detailed. If you ever get the chance to visit New York I beg you to visit this place, you'll be blown away! After the museum we spent a rather long time heading over to Brooklyn where we had pizzas at the famous
Grimaldi's
and boy were they good. After dinner and once the sun had gone down we walked across Brooklyn Bridge to Manhattan. The view was breath taking! I like nothing more than a cityscape at night with all the lights turned on and this did not disappoint, definitely one of my top 5 moments from the trip. We hopped back on the subway back to Brooklyn were G and S went to a bookstore to hear Annie Leibovitz talk about her new book and K and I hung out in some random bar called
Floyd
that had it's own bowling lane. Once reunited we hopped over to the Lower East Side to
No Idea Bar
where I was entitled to free drinks all nights. Every night the bar has a 'special name' and if you have the same name, voila free drinks. If you're going to New York it's worth sending the bar a message, that's what I did and hello free booze! Come 11pm there were no more free drinks so we went BACK TO BROOKLYN (I've lost count how many times we were back and forth) and spent the rest of the evening in the bar
Pete's Candy Store
in Williamsburg that did in fact used to be a sweet shop.
Surprisingly the hangovers were a minimum the next day. We spent the morning walking across the
High Line
which is an old elevated railway track that's been turned into a park in the Meat Packing district.. The walk was lovely and even though the park is man made it felt extremely natural and peaceful, I really loved it there. After a peaceful start to the day we headed over to
Macys
via the aptly named Flatiron Building for a spot of shopping. I bought some Converse and Benefit makeup and was able to get 10% discount for being foreign. I also ended up spending $60 in Victoria Secrets…
That afternoon we finally got to try cupcakes from
Magnolia's Bakery
, which turned out to be nowhere near as nice as Hummingbird cupcakes. My love of high buildings meant we went to the top of the Rockefeller Centre for more amazing views of New York. In my opinion
Top of the Rock
is a lot better than the Empire State Building but I still recommend you do both. We also did the
NBC Studio Tour
, which was rubbish and totally NOT worth doing unless you're a massive fan on SNL. I spent far too much on merchandise in the NBC experience shop but my Community tshirt is awesome so I don't care!
On Friday evening we made use of the free entry into
MoMA
and spent a few hours checking out the enormous gallery. Unlike London, the museums in New York (and the rest of the world) are not free. In New York a lot of museums require you to make a donation and depending how cheeky you feel you can pay as little as you like. I probably donated $5 too most (except the Natural History Museum where I completely took the piss and gave them $1 FYI I have no shame) but making use of free evenings (or mornings in the case of the Frick Collection) is the perfect way to save a little money even if it means the museum will be very busy. The gallery was incredible and I would definitely recommend it if you like modern art!
After a few cultural hours we did a little more shopping including Nike Town and
Bloomingdales
to buy Brown Paper Bag merchandise and Uggs. I like Uggs and I don't care, they keep my feet warm and are comfortable which is the only thing that matters to me in the cold winter. I bought the normal length camel coloured pair which cost about £100 instead of £170 over here so definitely a good bargain. After the shoe splurge we went to
Dylan's Candy Bar
, which is a 3 storey sweet, shop and gosh is it all sorts of sweetie heaven. Naturally I bought a ton of junk food that I savoured for a couple of weeks once I returned home. We eventually had dinner at
Ellen's Stardust Diner
in Times Square where the ex-Broadway waitresses sing; it's quite an experience. That evening we stayed in to recuperate and boy did we need the rest.
Saturday was our last full day in New York which meant doing all the stuff we hadn't got round to. In the morning we walked through Central Park to the
Metropolitan Museum of Art
. This place is expanse and full of so many wonders. I particularly enjoyed the Ancient Egypt and Modern art section but you could literally spend a whole day here looking at everything. We wanted to have lunch at Moby's vegetarian café
Teany
but it was closed so instead we walked around the corner to the deli
Katz's
that is apparently in When Harry Met Sally and does delicious pastrami sandwiches. After lunch we quickly checked out the Batman exhibitions at the
Museum of Comic and Cartoon Art
. We popped into Topshop which was very disappointing and just like it is at home but even more expensive. Having watched Home Alone 2 on New Years Eve we wondered around
The Plaza
for a little bit and checked out the famous 5th Avenue Apple Store,
F.A.O. Schwarz
and windows at
Bergdorf Goodman
.
The bars we went to on our final night were a little disappointing.
Mc Gees
the Irish bar and inspiration behind McLaren's in How I met Your Mother was all right but
Rudy's
and
Three Monkeys
are not worth visiting and don't even get me started about the 'roof top view' from Novotel in Times Square.
Fortunately we also had Sunday morning to squeeze in a few last minute outings. I went to see the Picasso sketches at the
Frick Collection
, which is full of old, masters that aren't necessarily my cup of tea but a gorgeous building nonetheless. After a wonder around Central Park again visiting Strawberry fields and the Dakota Building we grabbed some delicious lunch at the whole foods store
Trader Joe's
. I also managed to squeeze in the
International Centre of Photography
before the taxi ride to the airport. The Harpers Bazaar exhibition they had on was stunning; the photography and styling was beautiful and pictures of the celebrities were gorgeous. It's a small gallery and quite expensive but definitely worth visiting if you're a fan of photography. The gift shop there was probably my favourite one of the trip. Whilst K and I were there G and S went to the
Morgan Library
to see the Dickens exhibition, which I've been told was excellent.
So there you go, not quite a short overview of New York but a helpful one I hope. There were a few things I didn't get to do like see a Broadway show (Book of Mormon was too expensive), visit the
Whitney Museum of American Art
, find Carrie's apartment (we tried too), eat hotdogs, bagels, cheesecake and pancakes, visit Harlem and have a fancy cocktail in a rooftop bar of a fancy hotel but there's always next time which in my case will hopefully be May 2013! New York is a truly magical city and I desperately wish I could move there! Concrete jungle where dreams are made of is a lot more than just a song lyric…
Are you planning a trip to NYC x