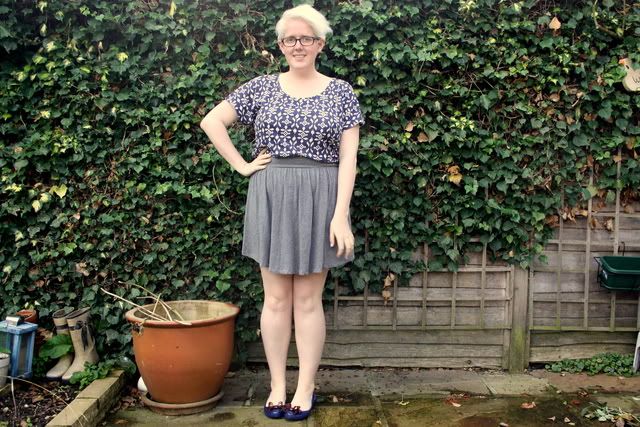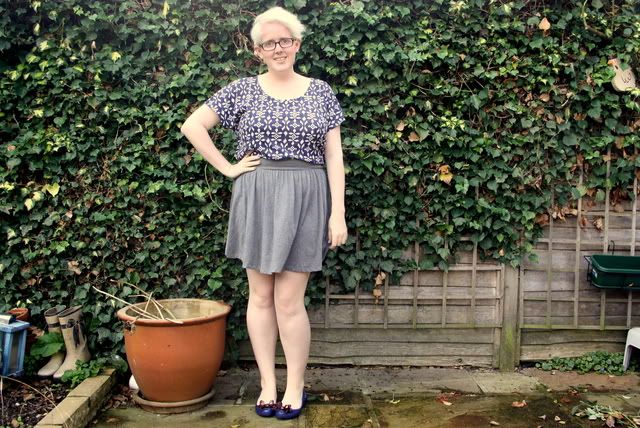 Jumper from Forever 21
Tee from New Look
Skirt from H&M

Vivienne Westwood x Melissa pumps
c/o Daniel Shoes

My little sister H is off to Leeds Uni next week to start her history degree so before she goes I wanted to wear some of her new clothes. Of course I asked her permission and didn't just steal them because I hate it when that happens to me!! She bought this Aztec jumper when the two of us paid a visit to the new Oxford Street Forever 21 store. I love the colour and the print a lot, in fact I think I love this jumper more than she does. The top was purchased from our recent trip to Northern Ireland and it's oversized fit means it's perfect for tucking into my trusty skater skirt.
Today has been a busy one. This morning my Mum and I ran the A
didas Women's 5K challenge
in Hyde Park. My Mum isn't really much of a runner but since I've been getting into it she's become really motivated and we decided it would be fun to do a charity run together. I'm not going to lie, I'm a much better runner than she is but the race wasn't about proving that today it was about running with her now matter how long we took. We did the 5K in 39minutes so considering my Mum doesn't really run that much I think it was a terrific effort. The whole event was really fun and I think we're going to do it again next year.
Running tops from Nike

Running trousers from Nike and Adidas
I also go my hair cut and coloured yesterday but of course the race today messed it up. I'm trying to grow it now but I know it'll be hard as I'm so used to having short hair!

Do you ever wear your siblings clothes x

Follow with
Twitter
Tumblr
Bloglovin