Today I'm wearing...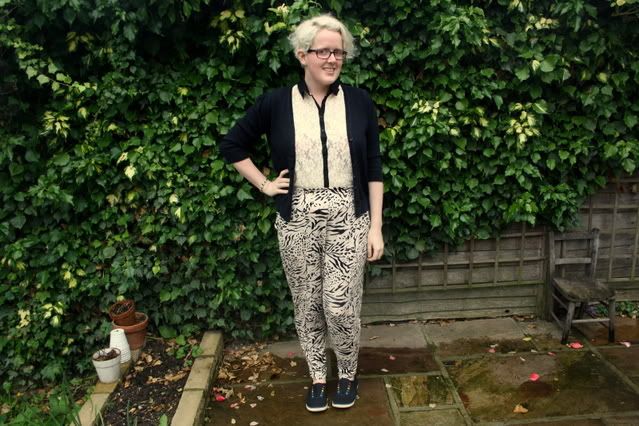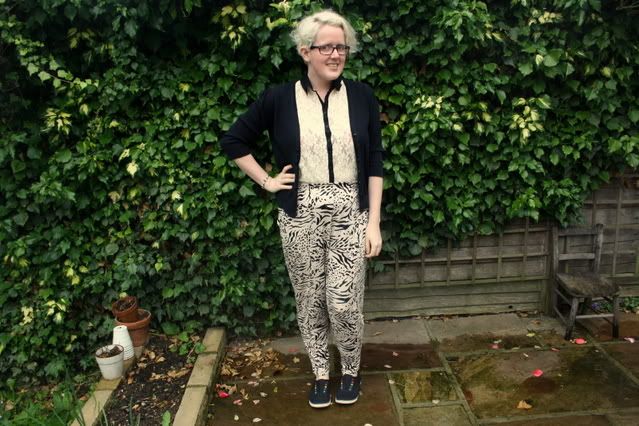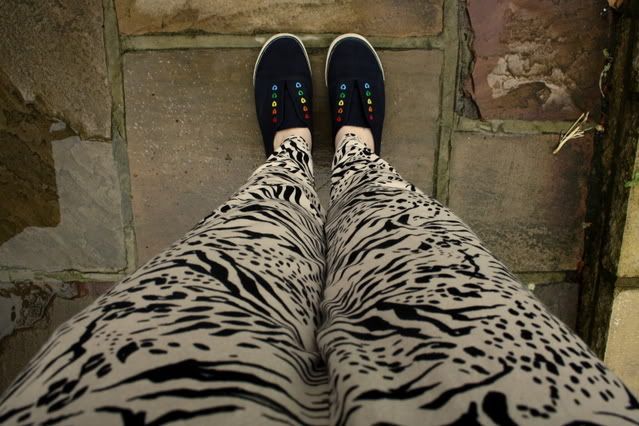 Trousers from H&M
Lace top
from Topshop
Cardigan from Dunnes Stores
Plimsolls from Schuh
I love these zebra print trousers and that's all I really have to say on the matter. My shoes have heart shaped holes which is also pretty neat. Made some cupcakes with little sister H today and feel sick from all the sugar!
Has the rain bought out your inner animal x
Follow with
Twitter
Tumblr
Bloglovin