Ages ago I went to visit my friend G at the
V&A Museum of Childhood
in Bethnal Green. G volunteers in the archive department on Fridays so I took the opportunity to head over East and check out the museum as I'd never been before. It was full of toys and children's clothes and the best thing was that I recognised a whole load of things from my own childhood.
Slyvanian Families
. I had so many of them as well as houses and furniture. I cherished them so much that they are still in boxes in the loft as I've never had the heart to give them away. My sisters played with Barbie, Polly Pocket and that big yellow tea pot but I stuck with my funny little forest animals. I thought it would be a fun little idea to put together a childish outfit for you. What screams little girl more than Hello Kitty and pink shoes? This cardigan reminds me of Pac Man too.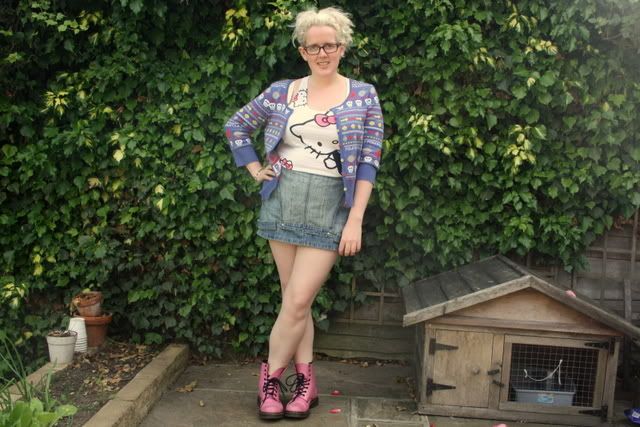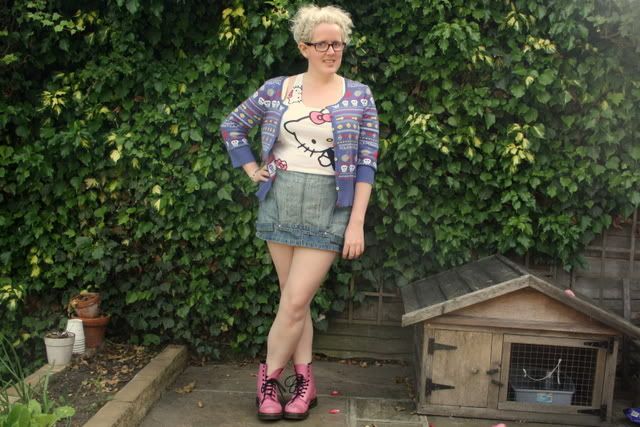 Cardigan from Topshop
Hello Kitty vest from H&M
Dungaree skirt from Republic
Doc Martens vis Schuh
The kid in me still lives on. I'm a bit of Toy Story fan and have a bunch of the characters under my bed plus I used to collect rubber ducks (don't ask). I can't help but loving Doctor Who too and for Christmas G bought me one of these awesome
Adipose
toys. I used to have a huge remote control Darlek too but I gave that away to the neighbours but we still have
this
little one knocking about the house. I still use my Nintendo DSi and play Pokemon the odd time. I'm actually pretty lame aren't I?
What were your favourite toys x
Follow with
Twitter
Tumblr
Bloglovin