Today my blog turns 1 and what a year it's been for Bow Dream Nation. At first blogging was slow for me being a student and then going off to Asia for 3 months but since the start of this year I've really hiked things up a notch. I've meet some wonderful people thanks to this little space of internet and I'm looking forward to meeting even more. If you've been reading for a while you'll know I studied science at university and because of that I never thought I was one of those 'creative' people but since I started blogging I've really fallen in love with writing and discovered that there is a bit of creativity buried underneath all that biochemistry nonsense!
I just want to take this opportunity to say thank you so much to everyone who reads my rambles, looks at my pictures and leaves lovely comments, it really means so much to me. If you'd told me a year ago there would be almost 300 people reading Bow Dream Nation on a daily basis I wouldn't have believed you.
I've learnt so much over the past 12 months including photography skills, web design (to an extent) and having a personal voice on the internet. I'm really happy with the way Bow Dream Nation is coming together and I hope there will be even bigger things to come.
Of course an occasion like this deserves to be celebrated with a treat and nothing beats a treat like a new pair of shoes. Last week I won a £50
Daniel Shoe
voucher thanks to the giveaway
Sherin
was holding so I got my self of some
Vivienne Westwood jelly pumps
which I'd been lusting after for years. I LOVE them plus the bows are just fantastic!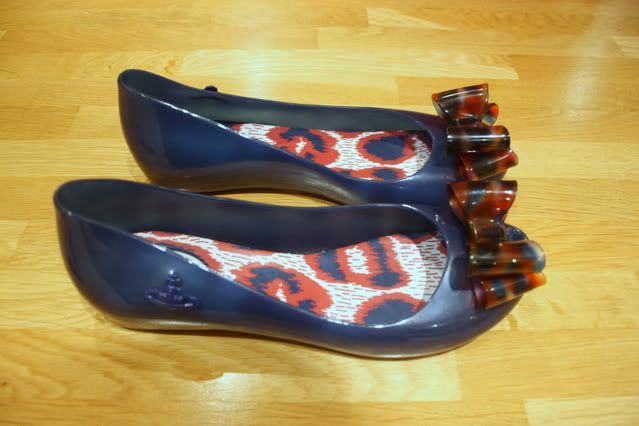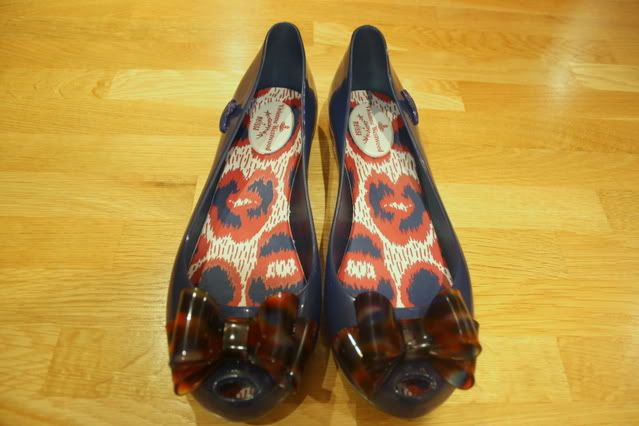 I'm so annoyed that Blogger deleted this original post in their crazy melt down last week and didn't get it back up after the weekend because now my blogiversary is over and gone but oh well, I'm posting it again.
Thanks for reading me x
Follow with
Twitter
Facebook
Bloglovin