Feels like I haven't done an outfit post in ages. My trusty photographer (i.e. my Mum) is away on holiday so my little sister H has had to fill in. Who knows how I'll manage when I'm living on my own.
I bought the
denim spot tie shirt
from my
summer wish list
last week but I decided it looked terrible on so I swapped it for this little lacy number instead, I love the contrasting collar! I'm still on the lookout for the perfect tie up denim shirt though.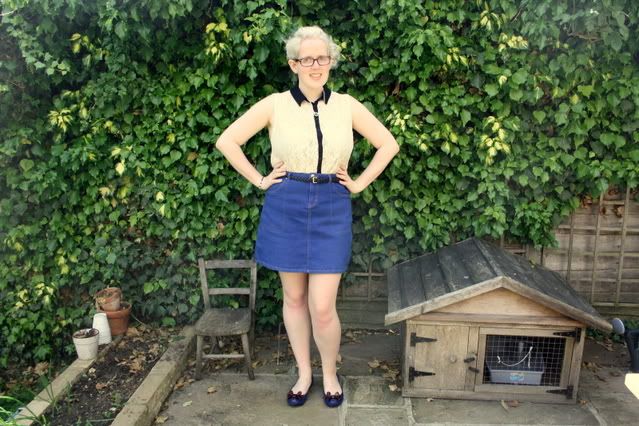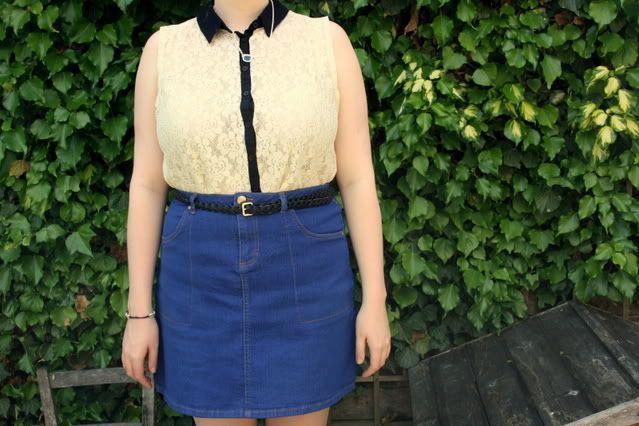 Shirt
and
skirt
from Topshop
Belt from Primark
Necklace
from Me and Zena
Pumps
from Vivienne Westwood c/o Daniel Shoes
In my opinion denim works really well with lace as it stops it from being too dressy and also stops the denim being too casual. I imagine I could almost get away with something like this for work, maybe just through a black blazer over the top. I've been wearing my new Viv pumps to death and they're still super comfortable which is saying a lot because I'm not really a pumps person.

last 2 working days at my old job this weekend x

Follow with
Twitter
Facebook
Bloglovin