Had a relaxing day off yesterday shopping on High Street Ken and enjoying a family lunch. Even thought it wasn't anything special I decided to dress up a little bit and wear my new BOWLER HAT! I've wanted a bowler for ages and had this one in my saved ASOS list for what seems like forever. It went into the sale so I finally decided to purchase it along with this blouse and ring.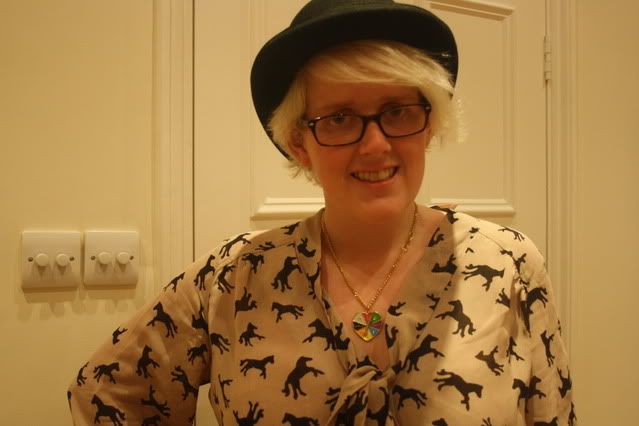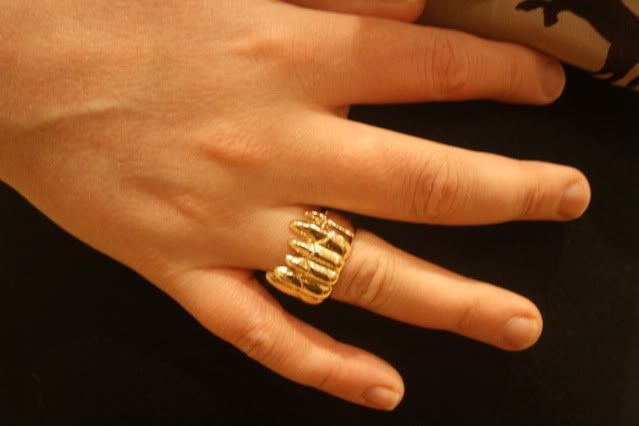 Hat, blouse and ring from ASOS
Skirt from H&M
Brogues from Office
Necklace from Me and Zena

I really love this outfit and was definitely inspired by
Carrie
when I was putting it together. Hats are big news at the minute and I think they just make an outfit more fun. I have my eye on a Topshop Boater but I don't want to buy it until the summer when I'll actually wear it. Everyone has floppy hats but I'm not sure if one would suit me, might try on one for fun! I love the horse print on this blouse and the pussybow, both are nice details. I love a good animal print whether it be actually animals of spots so this blouse is really ticking all my boxes. It's slightly oversized so works well being tucked into a skirt.
Mega love for the fangs on my ring x