Welcome to Copy Cat, my brand new feature where I find an item of clothing that has hit the blogging world by storm and see how different bloggers have styled it up. I've been thinking of doing this for a little while now but didn't really know where to start until I started to see
THIS
burgundy pleated skirt from Topshop all over the blogging world. I fell victim to this skirt like so many others but can you blame us, it's gorgeous! Surprisingly, it still seems to be fully stocked in on topshop.com so it obviously isn't as popular as we all think...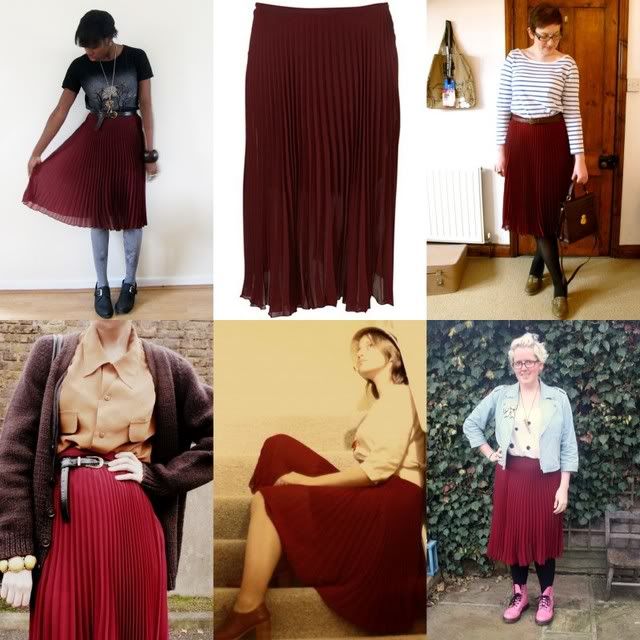 So how do you think my catz have worn the skirt then? I think the 5 of us have all styled it differently but still manage to maintain our own personal touch which is what dressing up is all about because we don't really want to be a copy cat do we. If anyone else has this skirt just let me know so I can include you on the cat list as well =)
EDIT:
Elisabeth
also has the skirt
In the words of Lizzy, Viva La Gran because this skirt really does conjure up a bit of the OAP action! I wonder what my cat item in April will be, a black sheer shirt, a Peter Pan tunic or maybe some floral harems for summer...?
Hair appointment tomorrow, yey x