I've had a crazy busy weekend with celebrating my Dad's 60th, exploring London and seeing friends but all of that is to come another day. On Friday night we had a big family dinner at my favourite local restaurant Hudsons with all the Irish clan as a pre birthday celebration. After seeing
Ashiya
rocking pink socks I was inspired to give it ago too but with a little more sock on show.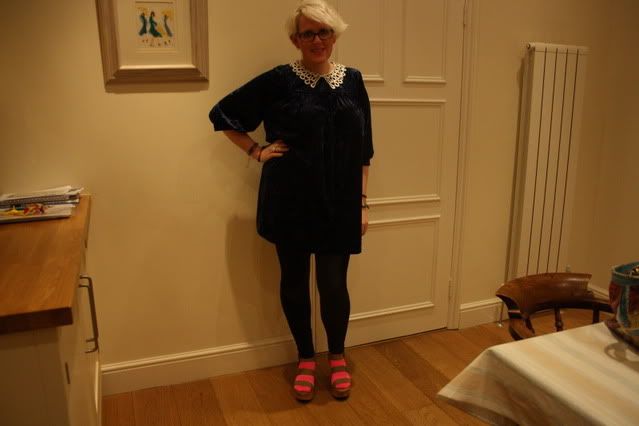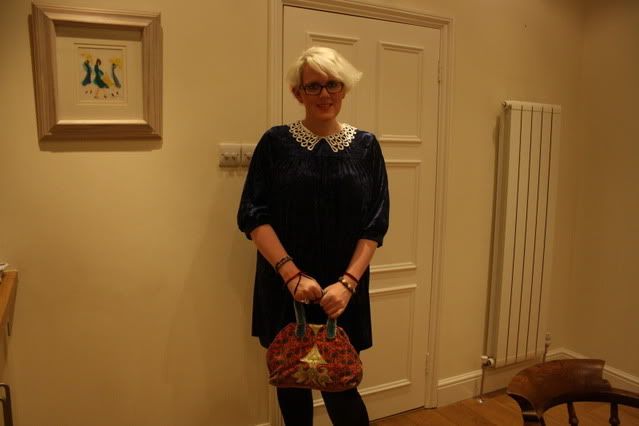 Leggings from Jigsaw
Shoes from Pierre Hardy x Gap
Socks from Topshop
Bag from Joy

I haven't worn heels in ages and these wedges are so comfortable to walk in I decided to take them out for the night. You can't really tell in these photos but my leggings have navy patches on them. I bought them when I was in Ireland last month and they are probably the most expensive pair of leggings I own and that is even considering they were in the sale. The different coloured panels are a nice change from plain black. I also wore some of my new
Me and Zena
jewellery which had arrived earlier that morning.
I'd been after this
bunny ring
and
necklace
for ages after seeing them on various blogs and to my delight the website currently has a sale so I decided it was finally the perfect time to purchase them plus another
ring
. I love quirky jewellery because it not only makes me smile but also adds a fun little touch to any outfit. I think these
charms
are pretty cute and I love this
TV necklace
as well.
I also found out today that I have a press pass for London Fashion Week which is extremely exciting because I've never been before! I'm really looking forward to meeting lots of fellow bloggers and style spotting, are you going to be there?
The weekend has made me exhausted x