On Saturday night my Dad celebrated his 60th birthday with a massive party for all his friends and family. I had to give a little speech which was pretty nerve racking and apparently it bought a tear to his eye even though I don't believe it! This special occasion meant I FINALLY got to wear my Lanvin x H&M 50s style dress and boy did I get a ton of compliments about it!!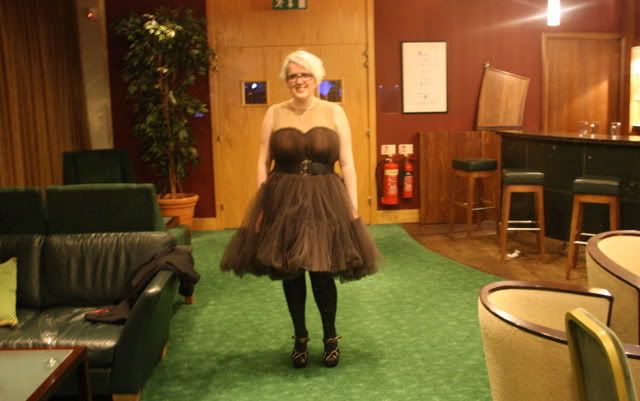 Dress from Lanvin x H&M
Shoes from Topshop
Tights from Beberoque
Belt from Accessorize


This dress is enormous, it needs its own seat and causes a bit of mayhem on the dance floor but I adore it! Without a belt the dress is a law unto itself and I was able to find this perfect accessory on Friday, phew. I bought these platforms in the sale for £13.50 (reduced from £70) but had to take them off after half an hour because they are so high and pain inducing! It was really nice getting so many compliments for once but when a dress stands out as much as this one it's no surprise. At one stage my little sister H spilt coke over me (by mistake) but fortunately it didn't stain. Not sure when I'll get the chance to wear it again but soon I hope.
Dad is a massive Doctor Who fan (as am I) so as a present a family friend made him this incredible birthday cake.
My sisters and I gave Dad a whole clatter of gifts wrapped in this wonderful Penguin classics paper from John Lewis. His gifts included a new wallet, black and white Links of London shirt studs and some colourful socks.
Everyone was looking gorgeous and glam at the party but my table, know as the Young Ones definitely won the most stylish prize.
Happy Birthday Dad x