On one of my many days off (I only work 4 days a week) I ventured up to Oxford Circus to check out
Topshop
and
Liberty of London
. The big old Topshop is a crazy place for those who have never been. Visiting on the weekend is suicide plus you need at least an hour (or more) to explore it 3 floors of woman's fashion. I've never actually been upstairs to see the men's floor but now I've kind of intrigued myself. I probably visit this Topshop once a month at the most because it has everything including the Topshop make up collection which I'm a big fan of. This particular day I was more interested in visiting Liberty because I hadn't been for years and since Topshop is a mere hop, skip and jump away I decided to kill two birds with one stone.
I spotted some cute finds, including this awesome boater hat which I'm properly lusting after now. The socks are adorable and I'm loving this leopard print and monochrome (bow) bag.
Cape from Topshop (via eBay)
Snood from Primark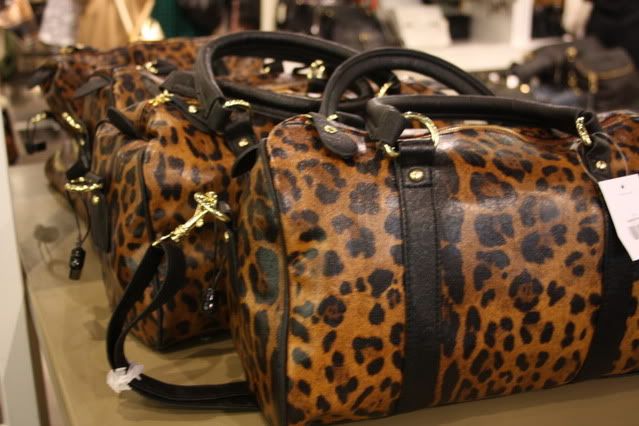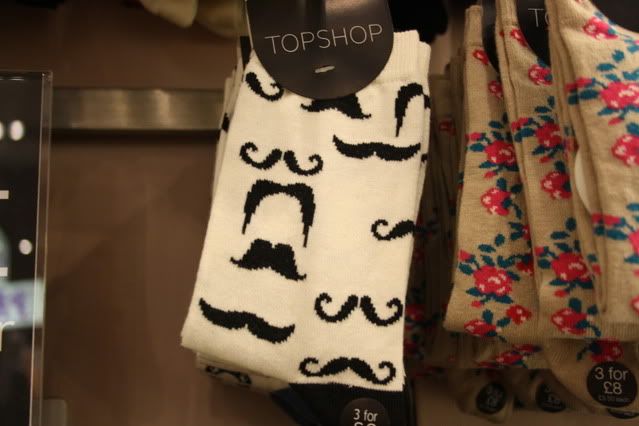 I also tried on this outfit. I bought the top because I love the colour and the scallop edges but I can't decide on the palazzo trousers. I love how wide and baggy they are but in all honesty I barely wear trousers so I think they would be a massive waste of money
Dress from ASOS
Cardigan from H&M
OTK boots from Office

Also, how amazing is this structured, Victorian-esque top from the Topshop Boutique section. I saw it and was literally OMG, this is crazy wonderful but who on earth is going to buy it. The fact that only one was on the shop floor suggests that either it was hugely popular (doubt it) or they only made one because let's face it, it's ridiculous!
My next stop was Liberty and it really is like a museum, everything is so beautiful!


Everything is beautiful in Liberty, the prints, the clothes and even the people. The top floor gift shop is a haven for all things floral and if I had the cash I would have bought a million things including floral suitcases, Vivienne Westwood x Melissa shoes and Mulberry handbags.

More pictures of my outfit that day, complete with Mum's bicycle which is a tad random but oh well too late now!