At the minute I'm working in my Dad's shop Snappy Snaps whilst I look for a 'science job'. The uniform at work is black and includes a promotional tshirt but me being me I like to bend the rules normally. For once I felt like actually wearing black so I wore my new jumper.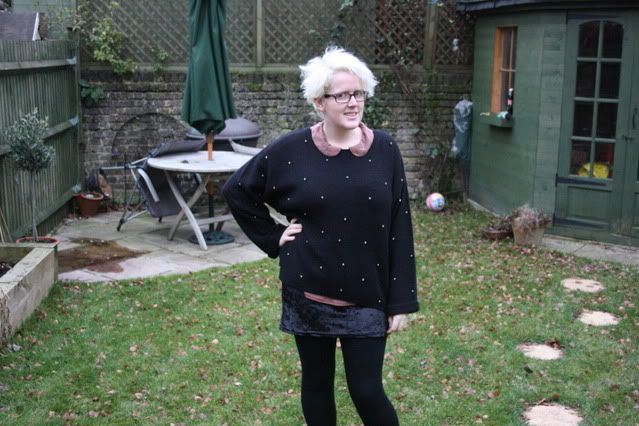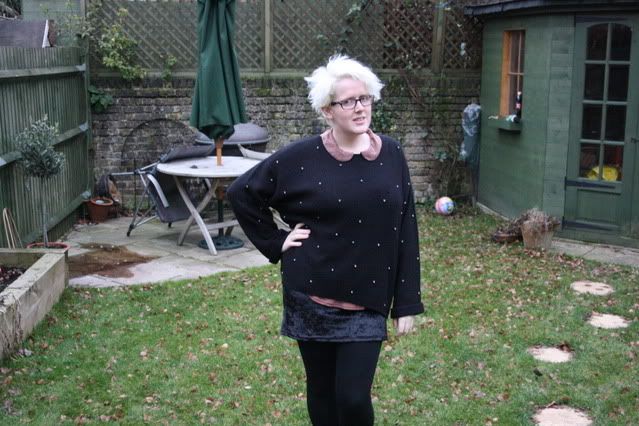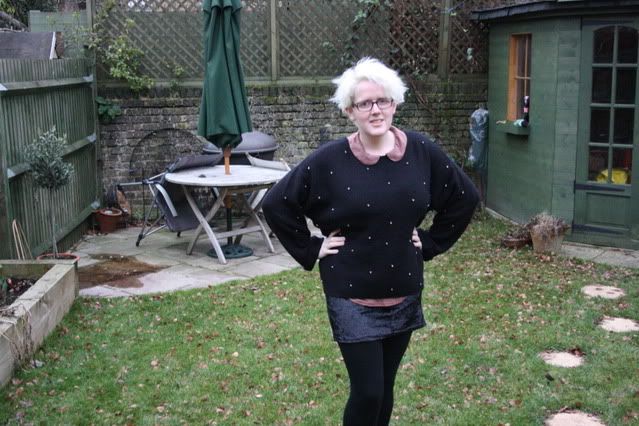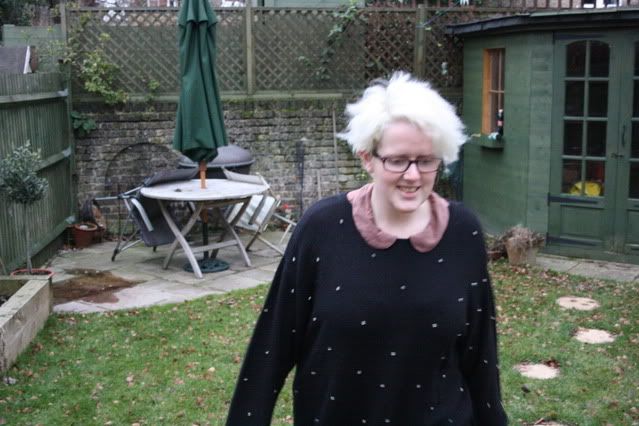 Jumper and shirt from Topshop

Velvet skirt from a random shop in Derby

I saw this jumper when I was in Ireland but when I saw the price tag I decided not too buy it. The other day I finally checked my bank balance after weeks of ignorance and to my surprise I actually had some funds so decided to buy it after all. It's actually huge, I got a size 12 and it's massive!! I love the little crystals but I'm scared their going to fall off. The skirt is velvet and I think I got it in a closing down sale for a couple of quid. I like the different texture together and think they just add a little interest to a 90% black outfit, the knit is chunky and the velvet is shiny. I have a sheer cape like shirt on underneath and adore it's little Peter Pan collar. I have my eye on loads of ASOS shirts with this favourite accessory, I just can't get enough of them!
I've been working all weekend which is a drag but money is money so I can't complain. There are so many things I want but I have to be good. Contemplating trying to save up for a Mulberry Alexa after seeing them up close and personal in Liberty of London for the millionth time on Friday but I know I'll try and fail!!
Hope your weekend was more fun than mine x