On Wednesday I spent the day in London (wearing
this
outfit) and exploring places I had never been before. The first stop was The Strand (OK I have been there before) to visit friend S for lunch. We enjoyed sushi and dumplings in
Itsu
and I enjoyed a quick shop and drop (the cash) in the nearby Topshop. I bought a shirt and jumper that I'll share with you soon =)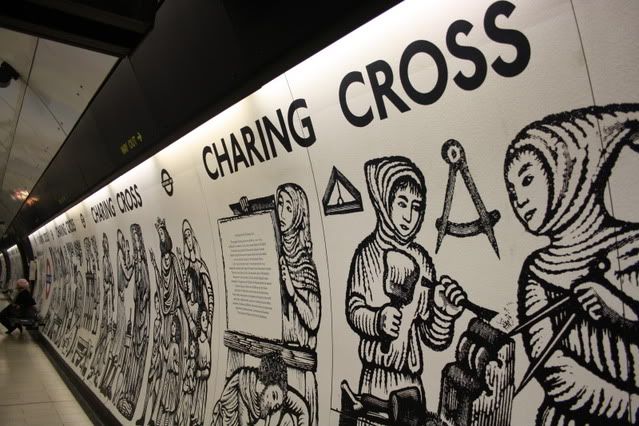 My first 'new' stop of the day was to visit Primrose Hill and all the lovely surrounding shops. My main mission was to visit the
Museum of Everything
and
Mary's Living and Giving Shop
.
I found Mary's shop first on the main high street and spent a good while rummaging around the racks of colourful clothes. You really wouldn't believe this place is a charity shop, it's more like a boutique. There are wonderful designer clothes and plenty of vintage dresses too. One of my favourite items was a large pink dolls house which is kept in the shop to occupy bored children whilst their mothers shop!! I found a porcelain bowl filled with bow clasps by the till and of course treated myself to one; black satin with a large jewel in the middle =)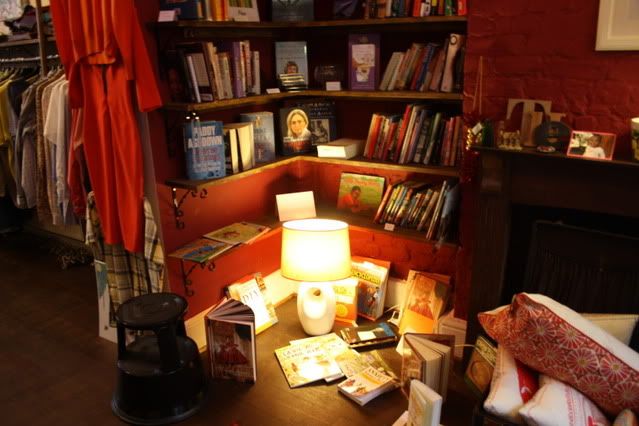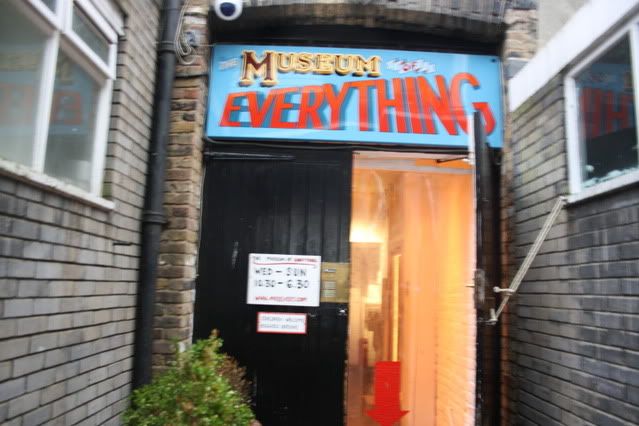 (I got told off for taking this photo)


Once I was content with my stay at the museum I headed towards Primrose Hill checking out all the cute little shops on my way. It was a pretty bleak day in all honesty so I didn't hang around too long.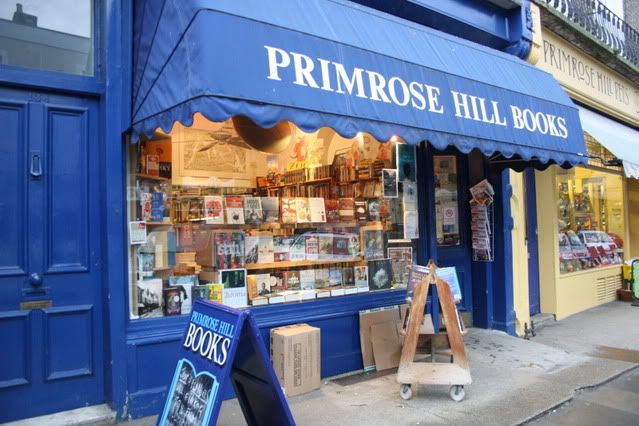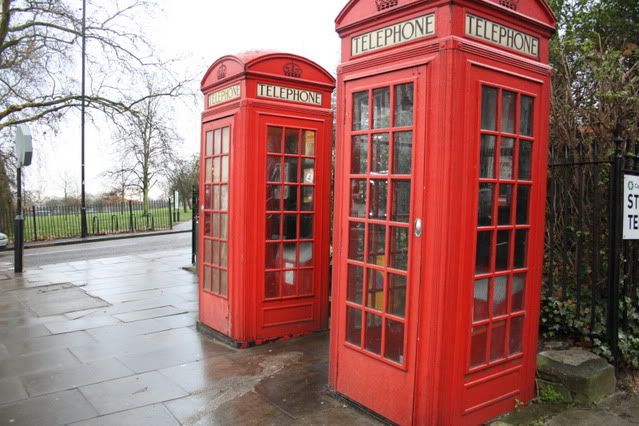 Before heading home I popped into
Drink, Shop & Do
in Kings Cross on the recommendation of the lovely
Eleanor
. This tea shop is a lovely little place, filled with board games a plenty, kitsch jewellery and jars of old school sweets. I treated myself to a peppermint tea and a slice of orange & lemon cake. The cake was probably the most delicious thing ever, so moist yet airy and even though I'm not really a tea drinker I did enjoy the peppermint flavour.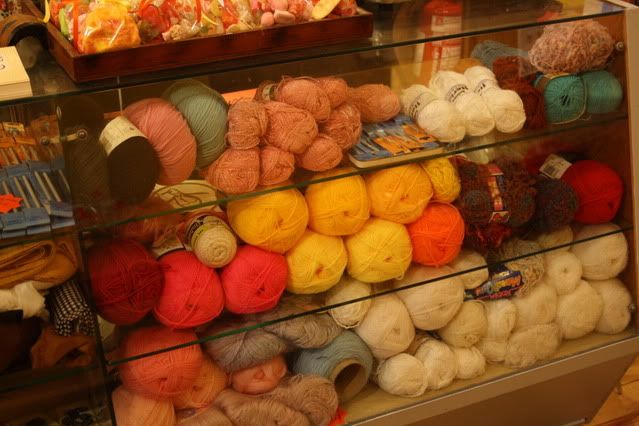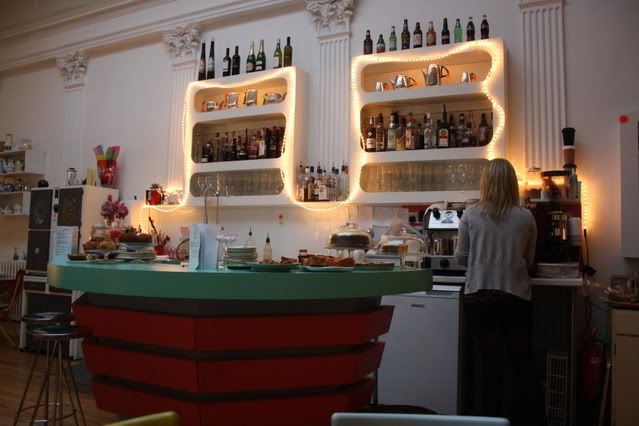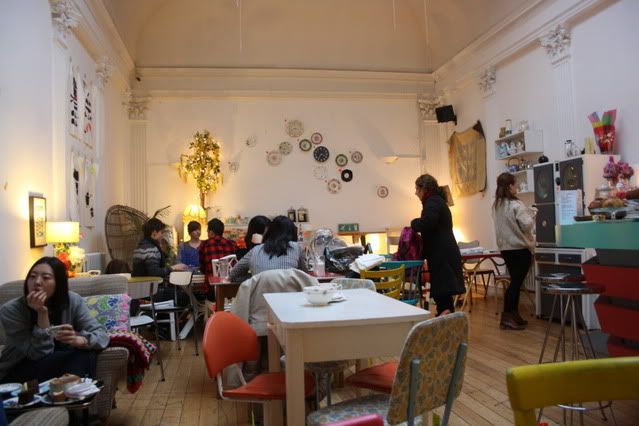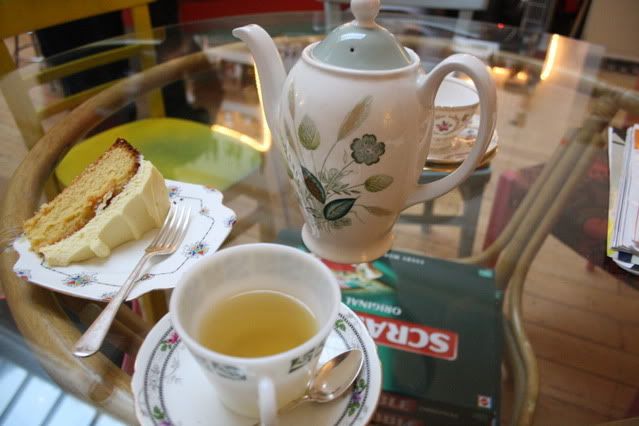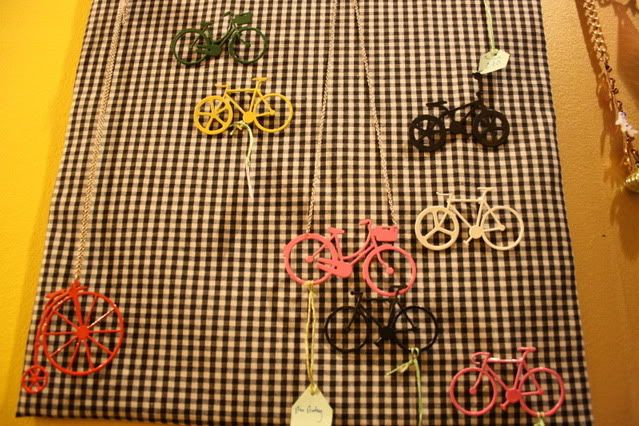 Overall I had a really lovely day, especially because I discovered new places and for me that's always fun. I generally do these day trips around London on my own because I enjoy the time to think and do what I want to do!! I don't feel weird about going into a place and sitting by myself to have a drink, I use that time to do a little reading and edit the photos on my camera. I almost went to Camden because it's just down the road from Primrose hill but it was too cold for a walk. I haven't been there for ages because I enjoy the shops around Shoreditch more these days so I definitely need to visit soon.

Hopefully going to see King's Speech soon too x