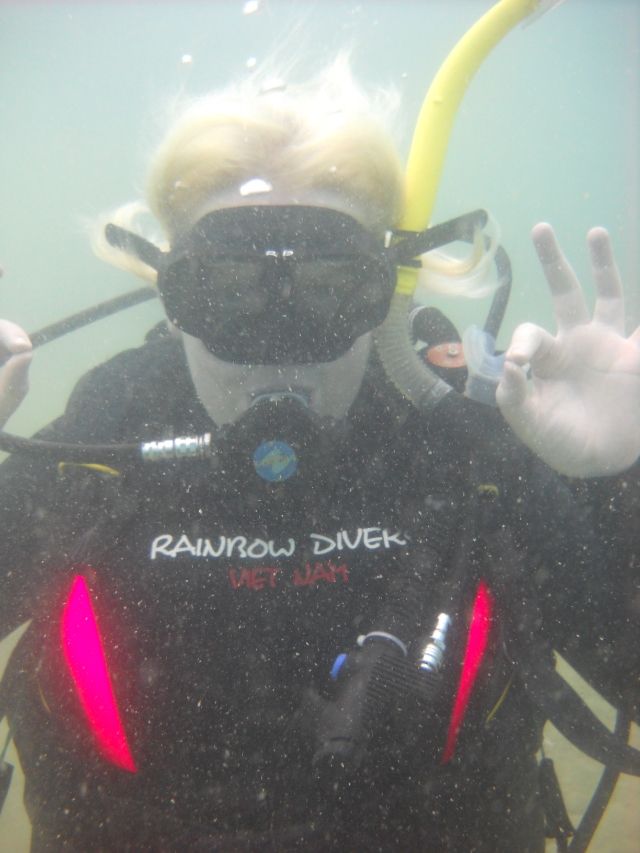 It's been over 2 years since I last donned a wetsuit and scuba tank and my gosh do I miss it! Scuba diving is a huge passion of mine but unfortunately it's a hobby I don't get to partake in that often. Gliding through the quiet ocean surrounded by fish, sharks and beautiful coral is an other worldly sensation that is very difficult to describe. It is beautifully peaceful and liberating experience and is the closest way to feel like you're on another planet.
Considering the earth's surface is approximately 70% water there is an awful lot to be seen in the deep dark blue. I've been very fortunate to have scuba dived in many wonderful places during my travels. Highlights have included swimming with sharks and turtles in Sipadan, Borneo. Getting friendly with clown fish and leopard sharks in Ko Phi Phi, Thailand and exploring the beautiful marine life in the red sea. I learnt to dive when I was a teenager during a family holiday to El Gouna, Egypt and completed my Open Water PADI the following year in Mauritius. On my travels through SE Asia in 2010 I completed my Advanced Open Water PADI in Nah Trang, Vietnam and spent the rest of the trip tallying up as many dives as possible. It's been 2.5 years since my last dive in Borneo and now I am getting itchy fingers planning on where I can go next.
Diving in the UK is a possibility but I'm a wimp when it comes to the cold temperatures and for now I'm more interested in warm oceans full of colourful coral and fantastical fish than shady ship wrecks and murky waters. However, a lot of the best locations to dive are in really far flung parts of the world that are not only expensive to get to but also require more than a weeks stay to make the journey worthwhile. This is where
Egypt
comes into play, not only does it only take 5 hours to get to from London but the diving is world class. With the help of
Latedeals.co.uk
and their terrific holiday deals I am planning a trip
Sharm el Shiekh
with some of my non scuba diving friends who are desperate to learn. I can't wait to share the beauty of the underwater world with them. Follow
Latedeals.co.uk
on
facebook
and
twitter
for even more fantastic holiday deals.
Have you ever been diving x
Follow @hansyhobs