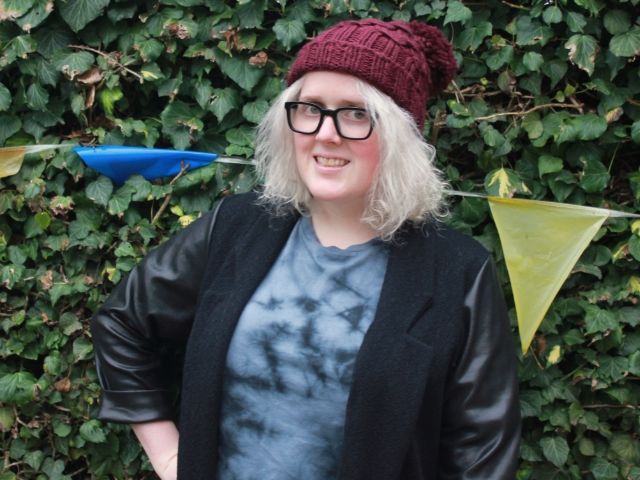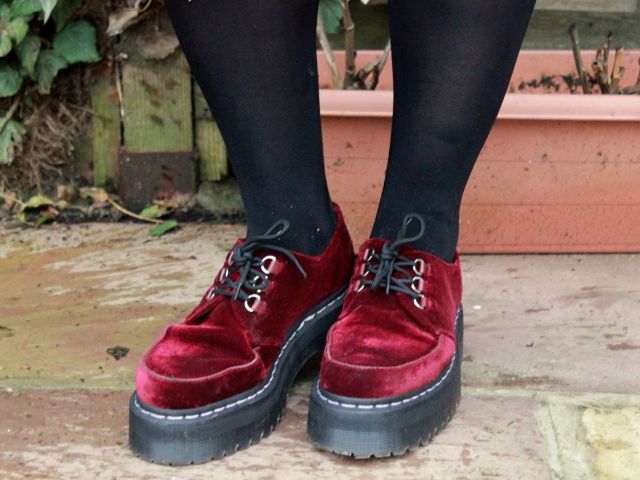 When I first spied this dress I didn't buy it straight away because I was waiting for pay day to roll around, of course it sold out instantly! Anyway, after keeping a beady eye look out for returns and possible restocks it came back online and I snapped it up. I'm so glad I got my grubby mitts on it because I love the tie dye print and cut out shoulder detail plus that oversized just throw on shape makes it so easy to wear on lazy days.
I teamed the dress with MY GORGEOUS AMAZING NEW DMS which I have lusted after for so many months now but the price always put me off buying them and then along came a 50% sale and they were finally mine. Cherry red, velvet and a double sole what it not to absolutely fall head over heels in love with. You all know I love a chunky shoe, well these are on another level and are my new favourites! I'm tempted to get the
black patent boots
as well but shhh, don't tell anyone.
I thought my hat kind of matched the shoes as well, I've had this beanies for ages and it's perfect for keeping my head nice and warm in the winter. I like hats but I don't think I'm a hat person but I'm going to keep wearing them regardless.
Easy outfit for an easy Sunday, what did you wear yesterday x