I flippin' love pancakes so today I was not going to miss an opportunity to indulge. Whilst I am fond of the little fat American style pancakes I prefer crepes so decided to make those tonight. I follow any old recipe but they mostly consist of the same thing; 4oz plain flour, 2 eggs and some milk. Mix them up, ladle into a hot pan and when they start to bubble it's time to flip them. If you don't know
how to make pancakes
you can find plenty of
pancake day recipes
on the Baking Mad website. For me the fun part is the toppings, I like to smother them in lemon juice, vanilla sugar, raspberries, chocolate and ice cream. Very indulgent but this day does only come around once a year...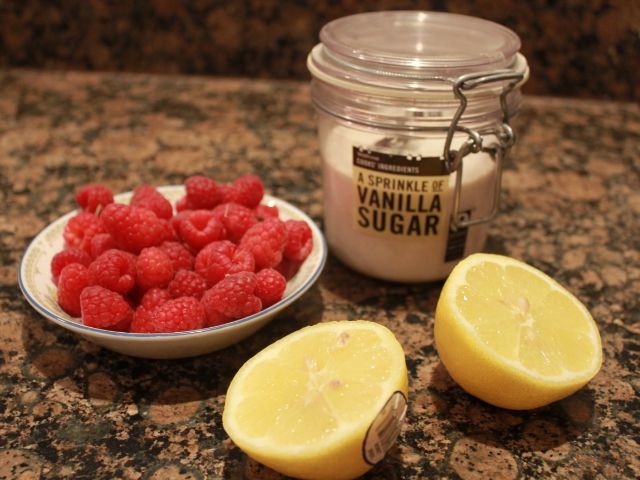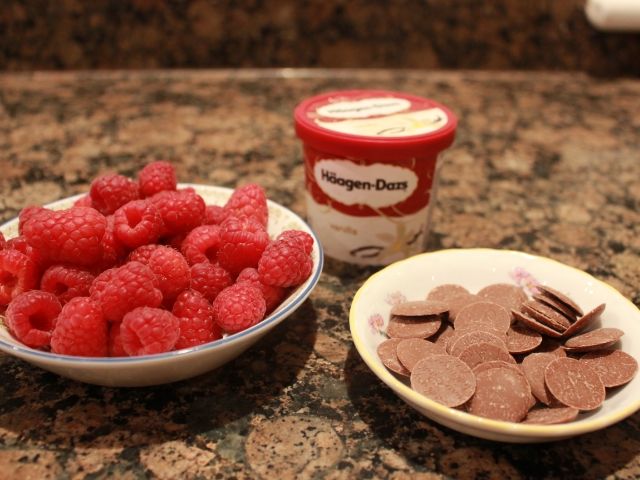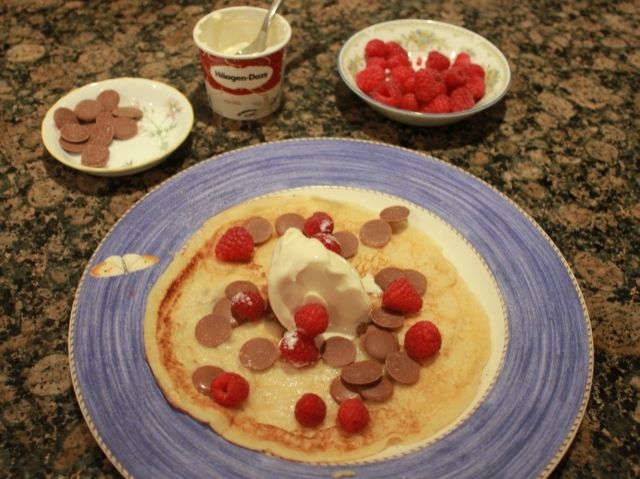 After a unsuccessful start I managed to make 2 decent creations. The first was covered in lemon juice, vanilla sugar and raspberries which was very tasty. The second pancake I have nicknamed the indulgent for being just that; vanilla ice cream, chocolate buttons and raspberries. I find it's best to let the chocolate melt a little when the pancake is in the pan just to make it an even gooier mess, mmm so good!
Anyway, I haven't decide what I'm going to give up for lent yet, I was contemplating with the idea of no more chocolate but I seriously don't think I have the willpower.
What do you like on your pancakes x
Follow with
Twitter
Tumblr