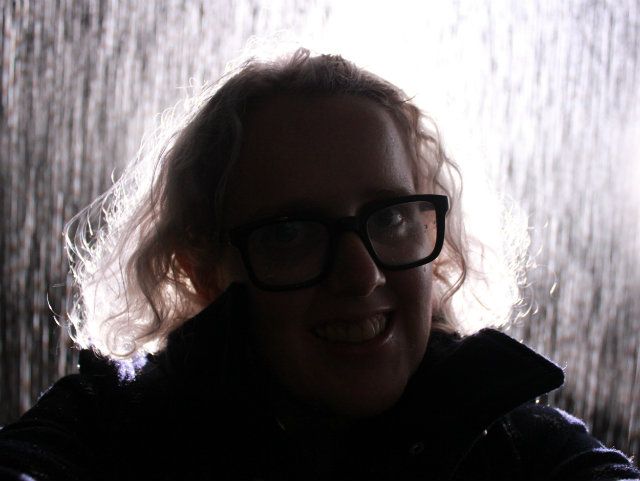 In my ever growing quest to explore London and know all it's little secrets, dirty or otherwise, I've set myself a wee challenge this year, I'm going to see if I can visit 100 different museums and galleries. Now some of you might not even think there are 100 museums in London but earlier today I made a (some what) quick list of places I want to visit and came up with 80, after a little more digging around I'm pretty confident I can make that 100. I've decided to call this challenge #100London and will update you each month with my progress. If I visit 9 different museums a month (2 a week) I'll be laughing and considering some of the places on my list are pretty small I think this challenge should be achievable. Saying that I'm not off to a very good start as I only managed to visit 5 places this month. My only rule is as of 1st January 2013 my score was 0 so all the museums I've visited in the past don't count, that means I have to visit EVERY WHERE this year!
So the first place I visited this year was the Barbican to see the
Random International: Rain Room
. Now this is probably a controversial starting point as I'm not sure the Barbican actually counts as a museum or gallery but for the time being I'm going to allow it as it does showcase many wonderful exhibitions. Despite the 2 hour queue, Rain Room is a must see installation! Feeling like you control the weather and have the rain actually stop around you as you walk through it is quite a phenomenal feeling. Open until 3rd March, you must see this!
The second place I hit up was the Tate Britain to see the
Pre-Raphaelites: Victorian Avant Garde
exhibition. Unfortunately this exhibition is over now but to be honest it wasn't really my cup of tea, I just wanted to make use out of my Tate membership and catch it before it closed.
A couple of weeks ago went to the National Gallery to see
Seduced by Art: Photography Past and Present
which again is over now (sorry about that) but I did enjoy seeing how old paintings inspired contemporary photography. On the same day I popped into the National Portrait Gallery to see the first official portrait of
HRH The Duchess of Cambridge
. Might as well leave my two cent here and say I think it ages her terribly but go an make up your own mind as you have until 1st September to see the painting.
The last gallery I visited this month was the Tate Modern to see another exhibition that is now over,
William Klein and David Moriyama
. I love the Tate Modern and will definitely be back several more times this year as there are some great exhibitions coming up.
Strictly speaking this entry doesn't count but I wanted to tell you all about the
Take a View: Landscape Photographer of the Year
exhibition at the National Theatre as it really is worth visiting. So many incredible scenes from across the UK plus it's free and on until 1oth February.
So that's 5 down and 95 in 11 months to go, totes doable! As for February I definitely want to visit the Wellcome Collection to catch the
Death
exhibition, the Natural History Museum to catch the
Wildlife Photography of the Year
exhibition and the
Royal Academy of Arts
to catch a couple of exhibitions before they close. I'm also going to visit plenty of smaller galleries and museums and come the end of the month I'll let you know all about my happenings.
What's your favourite museum x
Follow with
Twitter
Tumblr