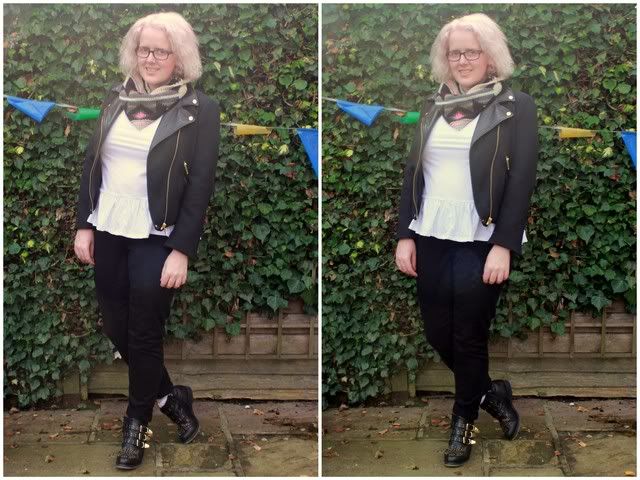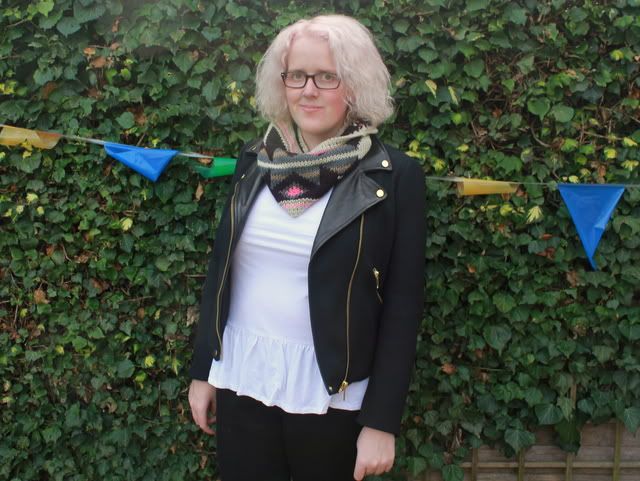 Whether you wear jeans a lot or hardly ever, every body needs a great pair of black skinny jeans in their wardrobe. I'm not a fan of the bog standard blue denim, I find everything looks way too casual when I wear them but I love black denim! The beauty of black skinny jeans is that they can be dressed up and down so easily, throw on a jumper and Converse for a casual look or a statement top and sharp jacket for something sophisticated. I've been in desperate need for a new pair for ages and when I found this pair of from
Next
for a mere £24 I was blown away. They fit really well and the denim is a really good quality. Some high street jeans are so cheap and loose shape and colour after only a few washes but I think this pair will stand the test of time.
I also picked up the cute Christmas style snood from
Next
. I love the print and it'll be perfect for my holiday to Iceland next month. My favourite thing about this particular snood is the size, it's smaller than my other ones which means it perfect for this autumn to winter transitional period when it isn't quite freezing yet.
Can you see the faint tint of pink in my hair? I had my bleach redone on Saturday (shocker, I'm not actually this blonde naturally as people seem to think at work) and decided to have some pink toner added instead of my usual ash one. I actually tried to dye my hair like this a few weeks ago after becoming obsessed with
Melon Lady
on YouTube but it came out after one wash. The problem with bleached hair is that colour doesn't stick to it well so I imagine the pink will be gone by the weekend so I might try and do it myself again.
Where are your favourite black skinny jeans from x