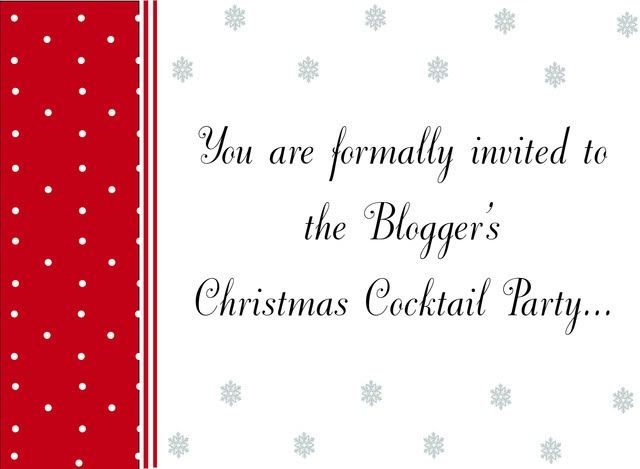 So the lovely
Sarah
has invited a bunch of bloggers to a one and only Christmas party extravaganza. The rules are simple; we all have to wear one designer and one high street outfit. The designer outfit was easy for me, I am a frequent Net-a-porter shopper and no outfit can be considered party acceptable unless it costs in access of £2000. The high street outfit was more difficult as I don't know where the plebs shop these days. I hear Topshop is popular so I reluctantly chose some cheap items there. I can't believe you can buy a dress for £50, especially when the wine I'll be drinking at the party will cost triple the amount if not more but I suppose it's important to see how the other side live once in a while!
Anna Sui tulle dress, £440
MICHAEL Michael Kors michael kors coat, $357
Miu Miu patent leather high heels, $455
Alexander mcqueen handbag, £995




A party outfit isn't a party outfit with some sparkles and this fun flapper girl style dress fits the bill perfectly. Because it's Christmas I thought some red shoes are a must and of course you'll need some fur to keep you warm when hoping in and out of taxis. Alexander McQueen skull clutches are a favourite of mine and this edgy animal print style is just enough pattern to make the outfit a little more party proof!




TopShop sequin evening dress, £49
TopShop cable sock, $12
TopShop high heel shoes, £100
ASOS feather handbag, $45

Another sequin dress but a much lower price this time, I love the detail from the Peter Pan collar and the shape means it'll be perfectly for impressing your boss at the office party... Big chunky silver shoes worn with cute red socks will definitely make you feel festive and finished off with a feather clutch for added texture will add another layer of interest to the outfit.
Why don't you check out what the other girls are wearing:
Sarah
Becky
Tass
Michelle
Sarah
Lucy
Lucy
Sophie
Jo
Amy
What are you wearing to your Christmas party x

Follow with
Twitter
Tumblr