Absolutely ages ago I spent the day in Camden checking out the markets before going on a massive
pub crawl
but believe it or not I actually went to North London for a more specific reason... I'd gone to see the
Destroyed photography exhibition by Moby
in
Proud Camden
but because I've been terrible and slow at getting round to putting these pictures up it's now over but it's still nice to share, especially when the art is really interesting.
Proud is a small little music venue where there is always live music and great food on offer. The walls surrounding the stage display ever changing art exhibitions with a particular interest to photography. I'd never been before so I'm glad I've discovered it because they have had some truly wonderful exhibitions with many more to come.

It isn't very clear but I love the photo of the hospital corridor that say DESTROYED. It must have taken ages to capture it on the LED screen and is sort of ironic giving the clinical setting.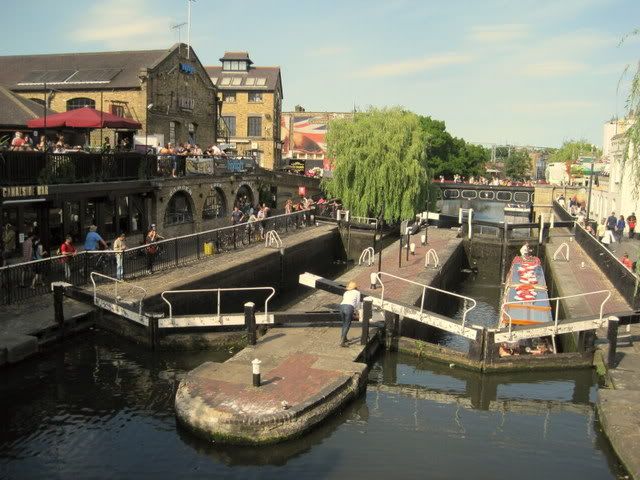 After the gallery we checked out the markets around the canals which are always lovely on a sunny weekend before heading to Kentish Town to visit the
Owl Bookshop
.
I know Camden quite well since I used to hang out there all the time as a grungy teenager but I don' really know many of the surrounding areas so it's nice to go on these little adventures now and then to see what you can discover. The north of London has some really beautiful areas and I often get jealous that I'm a SW gal but the south does have its advantages.

What new places have you discovered recently x
Follow with
Twitter
Tumblr
Bloglovin