So yesterday was my third and final day at London Fashion week and whilst I'm sad I couldn't have been there for the entire time I can't really complain because I am now in France for a week with the family for a spot of skiing. Be prepared for a lot of snow pictures with an assortment of hats and scarves!!!!
Yesterday I was only at Somerset house very briefly because I woke up so late and had to be home early. I almost didn't bother going but then I came to my senses and decided a final couple of hours was better than sitting at home and wondering who I might have seen If I had gone.
In terms of outfits I wasn't really sure what to wear, my head was all over the place from lack of sleep. I decided to put on my Burberry denim kilt which I hadn't worn for years. I bought this kilt when I was about 17 after saving up a ton of babysitting money. I can't remember the exact price but I think it was around £130. At the time I think I'd been baby sitting every night for a week and since the people in Putney pay quite well for the child caring services of a teenager it wasn't too difficult to afford the skirt.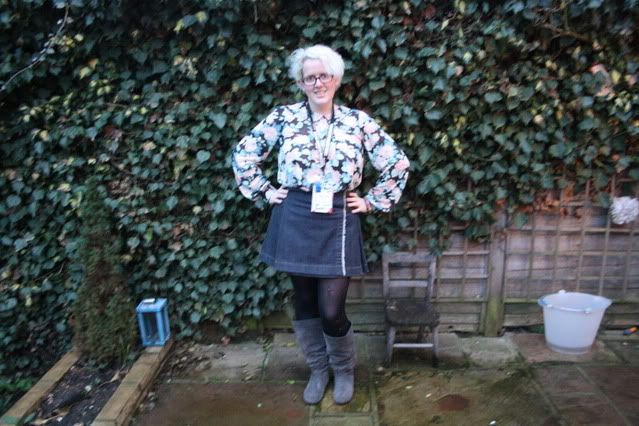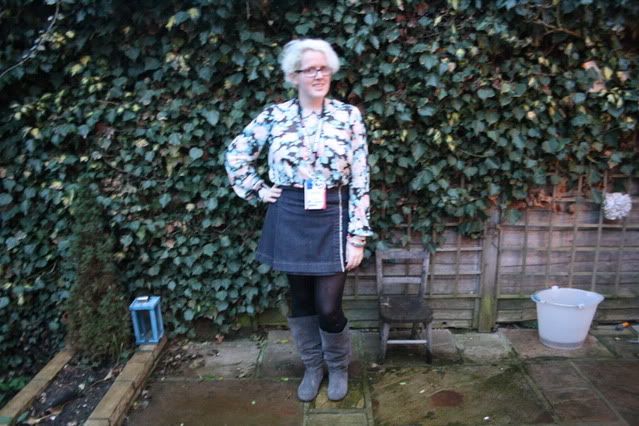 Denim kilt from Burberry
Top (actually a dress) from Topshop
OTK boots from Office
Multicoloured bangle from Accessorize


It was a horrible, cold day so I could only spot a little street style. I spent most of my time in the Press Lounge talking to other bloggers. I finally got to meet
Jackie
,
Jennifer
and
Daniella
plus I saw
Nadia
and
Shini
.
The last 3 days have been a fantastic experience and I'm really excited about future fashion weeks and the chance to meet even more wonderful bloggers. The best part in my eyes has definitely been meeting new people yet somehow feeling like you already know them because of their blogs. The community really is a wonderful thing and I'm so fortunate to be part of it. So to everyone I've met this weekend, Hello and big hugs, hopefully I'll see you all again soon.
For me, its time to ski x