On Saturday I spent a good few hours exploring the delights of the
British Museum
with Dom, before celebrating my
Dad's 60th birthday
. We wanted to see the Ancient Egyptian and Japanese sections and the
Book of the Dead Exhibition
. Unfortunately the exhibition was fully booked but we still enjoyed checking out the mummies, hieroglyphics and samurai swords!
Leggings from Jigsaw
Dress (barely seen) from River Island
Shoes from Cath Kidson
Snood from Primark
Bag from Dorothy Perkins
The incredible ceiling in the atrium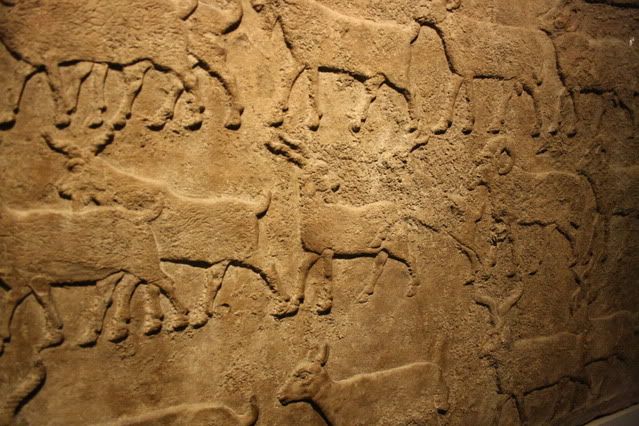 The Rosette Stone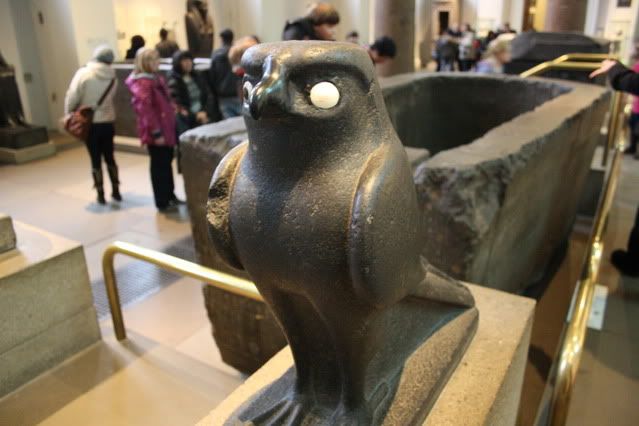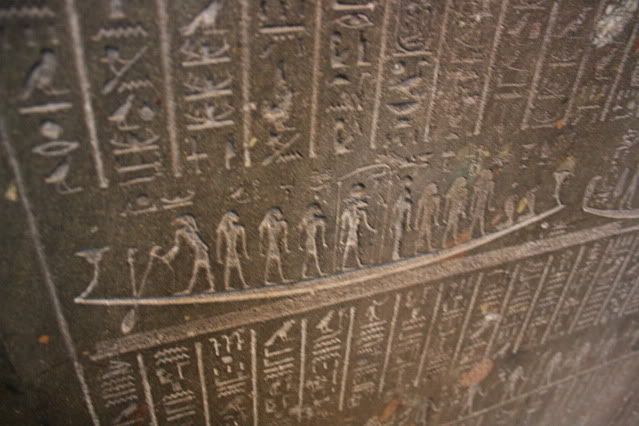 Egyptian fashion


Dom and a samurai


The Great Wave
I find the ancient Egyptian era extremely interesting and I even bought myself a book in an attempt to learn a little about hieroglyphics, call me lame but I think it's cool!! Years ago we went on a family holiday to Egypt and did a day trip to Cairo to see the pyramids. I was so excited and even though they are in a terrible condition and Cairo is a dirty city I was still in awe.
After we were done at the museum we walked through Soho and found the Hummingbird Bakery for some delicious treats. I had a black bottom cupcake (delicious) and can now say I've been to all 3 HB bakeries in London!!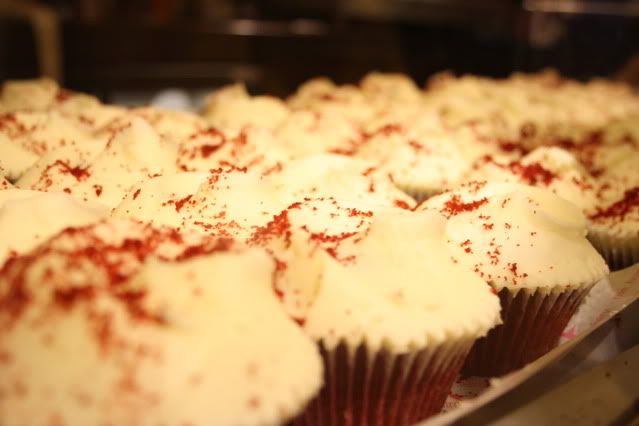 I had such a fantastic day out with Dom exploring more parts of London. He dragged me around 2 different comic book shops, which isn't the worse thing in the world but still pretty long. I'm kind of annoyed I missed out on the
Future Fashion
exhibition at the Barbican, so I'll just have to find somewhere else to explore tomorrow. Maybe check out his
Rankin
exhibition at the National Portrait Gallery...
Dad's birthday cake is finally gone, phew x